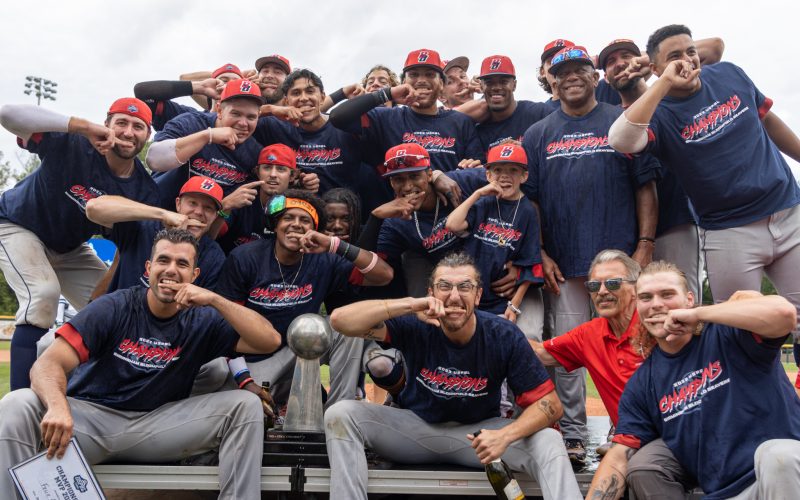 Beavers Capture USPBL Championship
September 15th, 2022
UTICA, Mich. – It was a come from behind season for the Birmingham Bloomfield Beavers, capped off by rallying from four runs down late to defeat the Utica Unicorns, 8-6, in the USPBL powered by UWM Championship Game on Sunday in front of an enthusiastic crowd. The Beavers' Felix Aberouette was named Most Valuable Player after driving in five runs, going 4-for-5, including three home runs.
Right-handed pitcher James Krick picked up the win, tossing two scoreless innings. RHP Nick Shaw earned his sixth save of the season, striking out the final batter of the game. JD Stubbs had two hits and one run scored. Wellington Guzman and Luke Fennelly had the remaining RBIs for Birmingham. Guzman also hit a home run.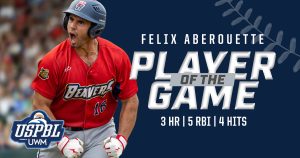 The Unicorns sprinted out to a 6-2 lead with three runs in the first inning, two runs in the second, and one run in the third inning. All USPBL Team Pitcher Adam Riggleman started on the mound for the Unicorns at 4-5, and he tossed 6.2 innings.
For the Unicorns, Malek Bolin finished with one hit and two RBIs. Drue Galassi finished 2-for-5 with two RBIs and one run scored, while Luis Atiles had two hits and crossed the plate twice.
Purchase your very own Birmingham Bloomfield Beavers 2022 Championship t-shirt HERE. Orders made by Sunday, September 18th will be guaranteed.
#SummerNightsUnderTheLights