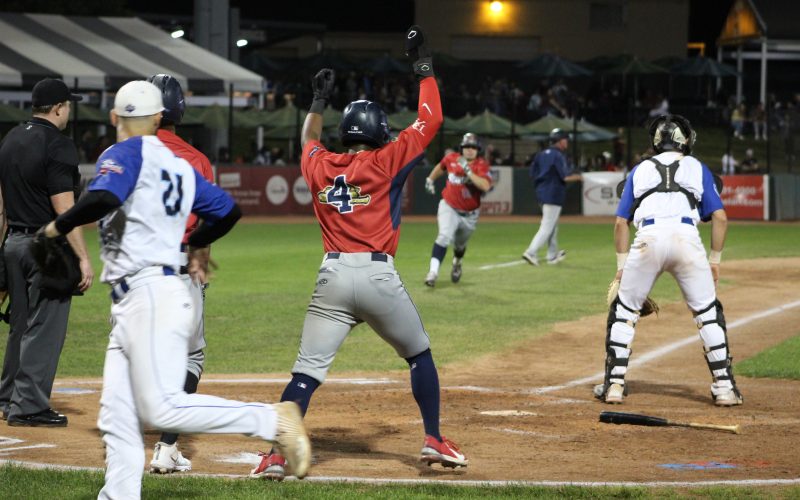 Beavers Advance to Semifinals With Win Over Mammoths, 9-5
September 10th, 2021
UTICA, Mich. – Neifi Mercedes went 2-for-4 with two runs scored and one RBI to lead the Birmingham Bloomfield Beavers (15-23) over the Westside Woolly Mammoths (17-22), 9-5, in extra innings in the quarterfinals of the USPBL playoffs on Friday in front of a sell out crowd at Jimmy John's Field.
Travis McFarland drove in two runs for the Beavers, finishing 1-for-5. RHP AJ Kullman tossed 4.1 innings, striking out four, and Cole Stanton retired all batters he faced in 2.0 innings of work.
The Mammoths had five players record one hit in the ballgame. Jaylen Smith went 2-for-4 and Logan Haring hit a three-run home run in the bottom of the fifth.
The Beavers advance to the semifinals of the USPBL playoffs and will take on the No. 2 seed Eastside Diamond Hoppers (19-16) on Saturday at 7:05 p.m. Gates open at 6 p.m.
#BringingBackTheFun