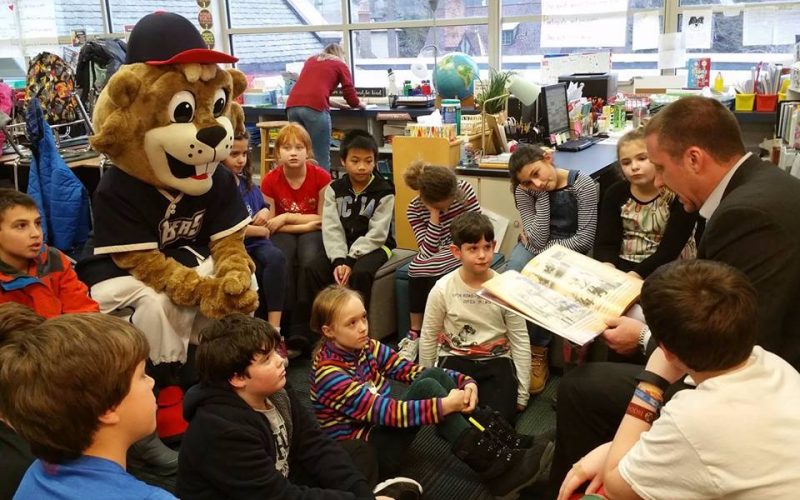 2019 USPBL Reading Program Enrollment Opens
November 1st, 2018
ROCHESTER, Mich. – The United Shore Professional Baseball League is thrilled to begin a fourth year of working with schools and rewarding students for their reading accomplishments in the USPBL Reading Program. Last year the program enrolled over 45,000 students throughout six local counties. The USPBL hopes to grow its successful program by developing even more relationships within these school districts.
The objective for each student is to hit a home run by meeting certain goals and requirements during the month of March. Educators will work with students to set the requirements according to their reading level.
The USPBL Reading Program is a fun way to encourage reading development in students of all grade levels. Every student that hits a home run will receive one free ticket to a baseball game this summer at Jimmy John's Field (May 10-Sept. 8). The USPBL will also offer a free ticket to any educators that assist with the program, and family members of each student that hits a home run are offered discounted ticket options.
"The 5th graders at Wiley Elementary have taken part in the USPBL Reading Program since its inception.  We LOVE giving the kids this opportunity to read through the month of March and earn a free ticket to such an amazing and fun family venue like Jimmy John's Field," states Fifth Grade Teacher Heather Andrus at Wiley Elementary in Utica.
The USPBL Reading Program will kick off on the first day of National Reading month, March 1, and conclude on March 31. Educators can enroll their students today by filling out an easy online submission form at https://uspbl.tempurl.host/community/reading-program/.
For additional information on the USPBL Reading Program, please contact Community Relations Coordinator Heather Cook at hcook@uspbl.tempurl.host or 248-266-8264.
#YourSummerDestination