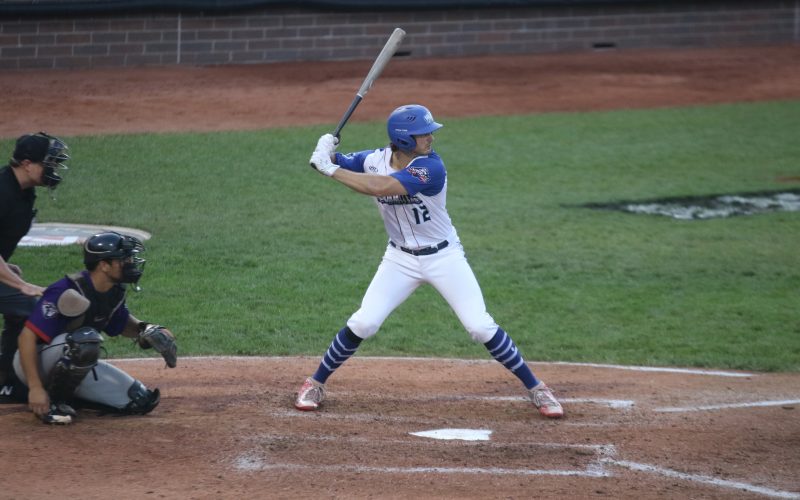 Woolly Mammoths Set Home Run Record
August 16th, 2019
UTICA, Mich. – Drew Kitson smashed two home runs and drove in a game-high five runs, while Ethan Wiskur blasted two home runs and drove in three runs to lead the Westside Woolly Mammoths (23-19) to a 12-2 win over the Utica Unicorns (24-19) on Friday in front of an enthusiastic crowd at Jimmy John's Field. The Woolly Mammoths set a new USPBL single-game record with six home runs.
Right-handed pitcher Matt Cronin tossed 6.0 innings, scattering seven hits and gave up zero earned runs. He is a perfect 6-0 on the season and leads the league in wins.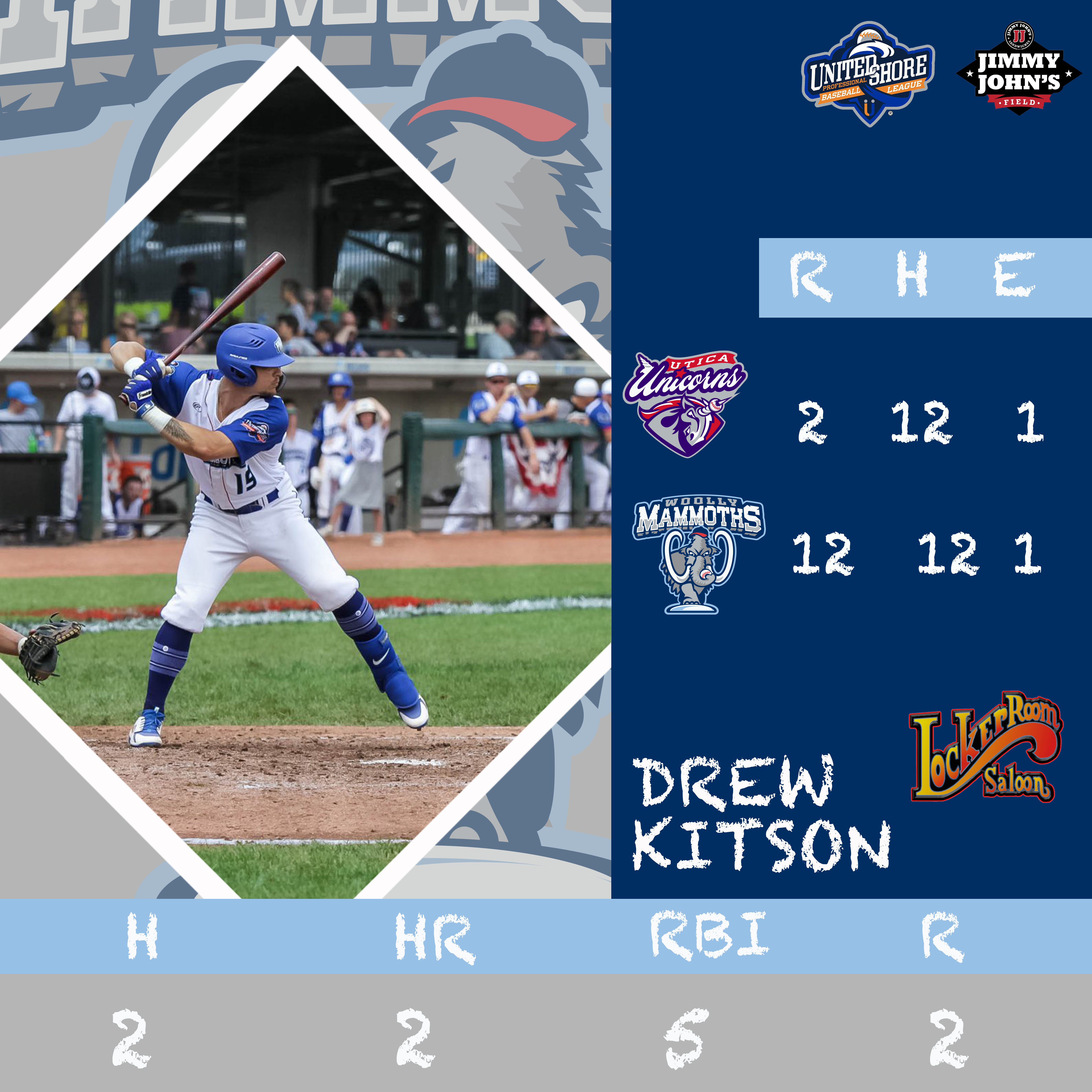 Dan Williams and Will Johnson also homered for the Mammoths. Ryan Dobson went 3-for-4 with two runs scored, while right-handed pitchers Reid Feeley and John Murphy each threw a scoreless inning.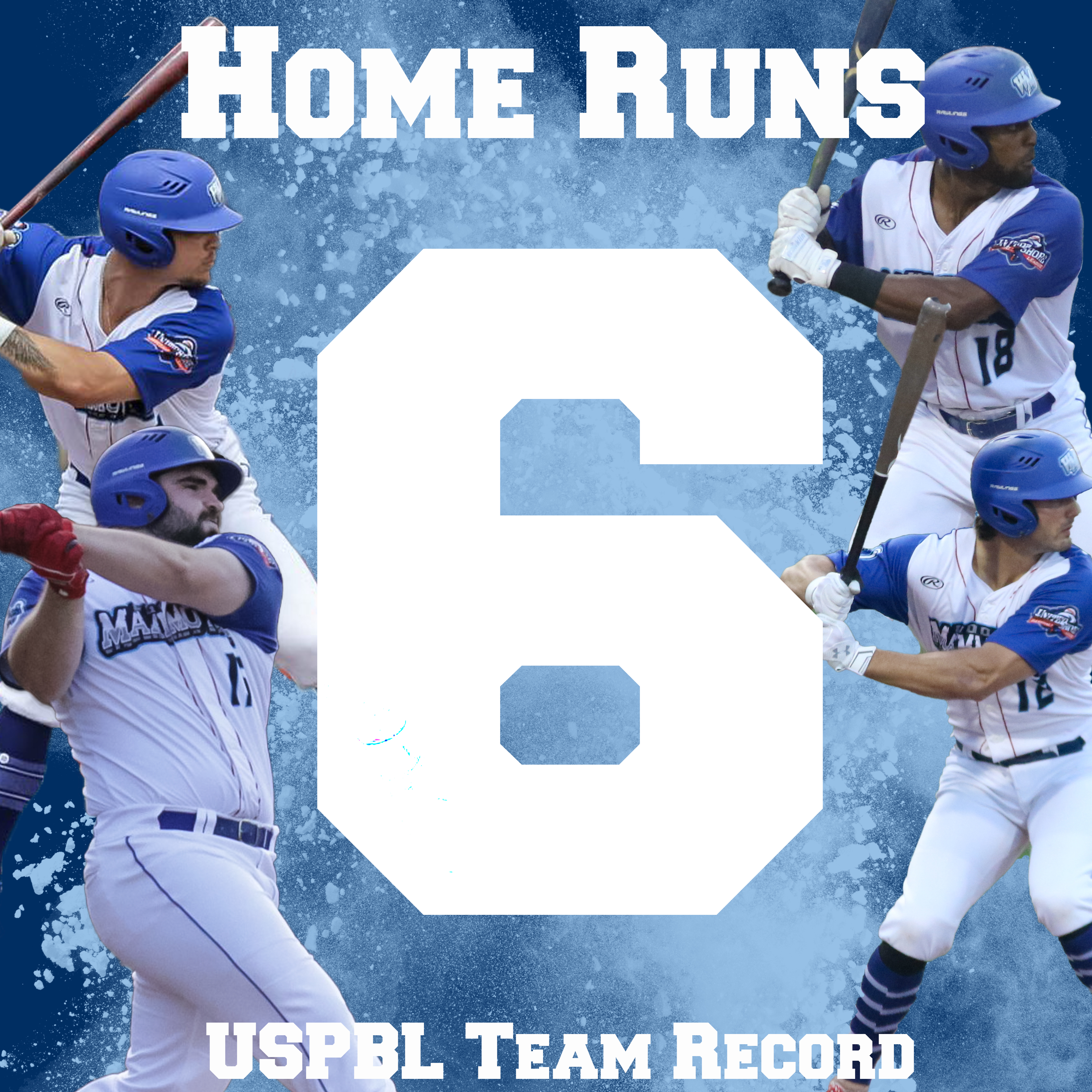 The Unicorns' Collin Ridout extended his league-best hitting streak to 17 games, finishing 3-for-4 with one run scored. Colie Currie went 2-for-2 and walked once.
The Mammoths will take on the Birmingham Bloomfield Beavers on Saturday at 7:05 p.m. Jay Daniel Band will be playing on the Michigan Schools & Government Credit Union Sound Stage for Country Music Night at Jimmy John's Field.
NOTES
> The previous single-game team record for home runs was five by the Birmingham Bloomfield Beavers against the Eastside Diamond Hoppers on August 4, 2016 in a 13-6 win at Jimmy John's Field
#MakeTimeForFun
#YourSummerDestination
#TrustTheTusk