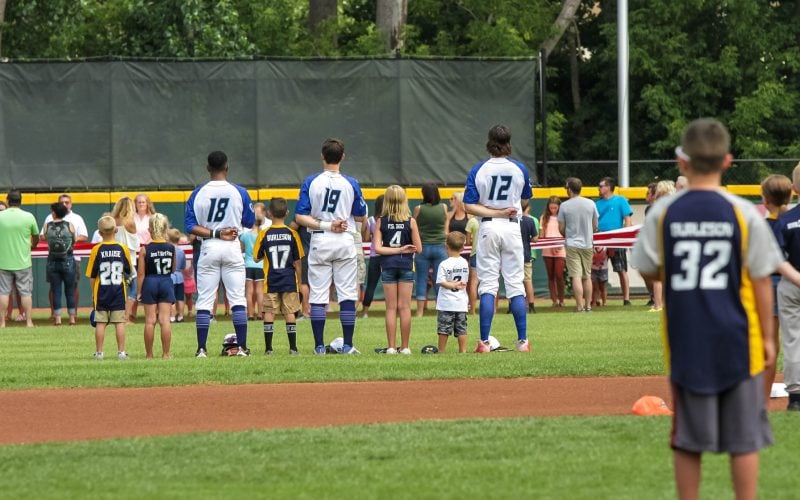 Woolly Mammoths Edge Diamond Hoppers, 6-4
July 28th, 2019
UTICA, Mich. – Ethan Wiskur smashed a three-run home run and Dan Williams went 2-for-3 with two runs batted in to lead the Westside Woolly Mammoths (18-16) to a 6-4 victory over the Eastside Diamond Hoppers (14-19) on Sunday at Jimmy John's Field.
Left-handed pitcher Tyler Schmidt picked up his first win in relief, throwing 1.2 innings and did not allow a hit. Outfielder Drew Kitson returned after a long layoff from a broken clavicle and homered in his second at bat.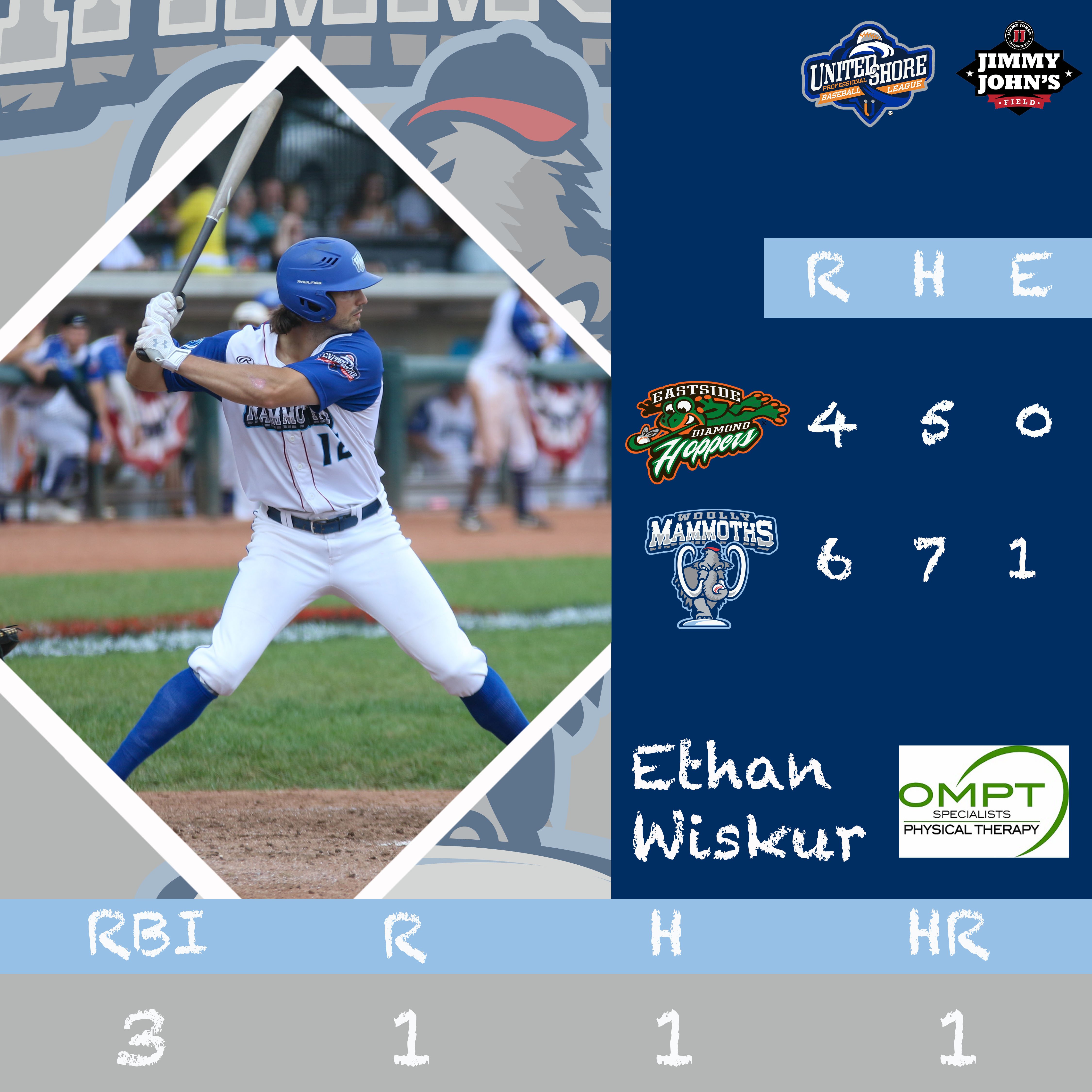 Pat Adams led off the game for the Hoppers with a home run and finished 2-for-2 with a run scored. Shortstop Kevin Whatley also homered with a two-run shot in the fourth inning.
#YourSummerDestination
#MakeTimeForFun
#TrustTheTusk