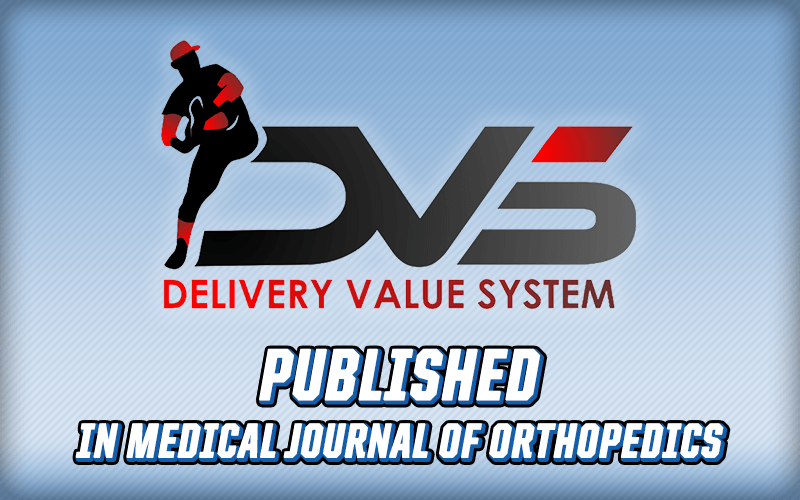 USPBL's DVS Published in Orthopedics Medical Journal
December 12th, 2017
USPBL's DVS Throwing Program Published in Orthopedics Medical Journal
The company responsible for the development of the pitchers in the United Shore Professional Baseball League (USPBL) – Delivery Value System (DVS) – was recently published in Orthopedics for its research into the pitching delivery.
The research of the DVS Scoring System, aided by Duke University orthopedic surgeons, proved to predict injury risk in professional baseball pitchers using a statistical model based on video analysis evaluating delivery mechanics in a large population. The full results of the research can be found in the published study in Orthopedics by clicking here.
Over the last two seasons, the USPBL has had exclusive use of the DVS System to give pitchers the opportunity to improve performance and eliminate injury risk. Since using the DVS System, pitchers in the USPBL have combined to throw over 3000 innings without a major-throwing related injury. In 2016, pitchers average fastball increased 1.04 MPH and 1.43 MPH in 2017.
The DVS System consists of a proprietary method to evaluate a pitcher's mechanics (DVS Score), an arm care system built to increase shoulder motion, and a throwing program that prescribes safe throwing distances, soreness protocols, and stresses the repeatability of mechanics.
Justin Orenduff, Founder of DVS and Director of Baseball Operations for the USPBL, saw the USPBL's finishing school concept as the perfect fit. "The USPBL is built to turn players into MLB Prospects. I know DVS can significantly improve a pitcher's performance and by giving every pitcher a DVS Score, we can quantify how a pitcher is improving."
As 2018 approaches, Orenduff is excited about his USPBL staff and their commitment to developing players. "The league has been successful in our ability to improve players but we have only scratched the surface of where we want to go. In 2018, we will be integrating more technology, staff, and resources to provide our current and future players the best platform to become an MLB prospect."
United Shore Professional Baseball League
400 Water Street, Suite 250, Rochester, MI 48307
Phone: 248-601-2400 / Email: info@uspbl.com