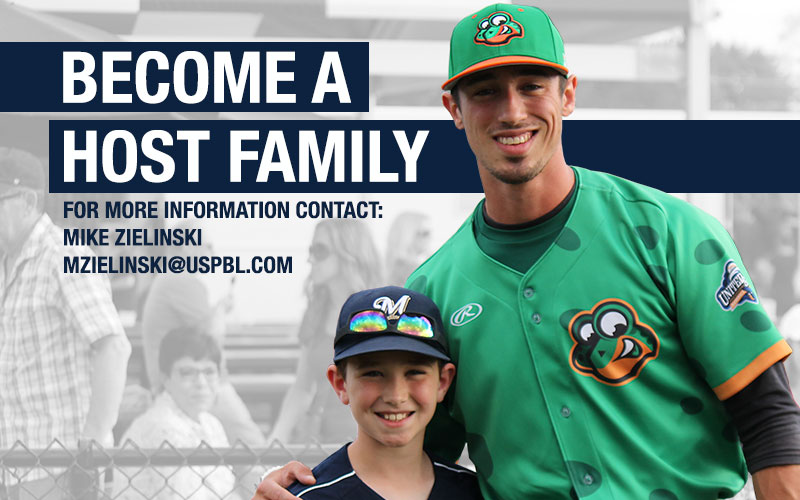 USPBL Seeks Host Families for 2018 Season
March 14th, 2018
UTICA, Mich. ­– The United Shore Professional Baseball League (USPBL) is currently looking for members of the community to sign up to host its professional athletes. Host families are a wonderful baseball tradition and are vital to the acclimation of young ballplayers into their new communities. The USPBL is looking to establish a program that will be first-class and provide our players with suitable homes and families during their time in the league.
"Having a host family during my first year in the USPBL is actually the only reason I was able to play that year," said Ray Ortega of the Birmingham Bloomfield Beavers. "In my situation I could not financially afford any housing option outside a host family. And thank God, because I wouldn't have been able to live out a dream."
The program will include players who range in age from 18-26. League policy is to pair one or two players per family but never more than two. The goal is to pair players without a vehicle with a host family that live as close to Jimmy John's Field in downtown Utica, Michigan (7171 Auburn Rd, Utica, MI 48317) as possible. Ideally Host Families will live within 15 minutes of Jimmy John's Field, but it is not a requirement.
The families that participate in the program will receive benefits including four tickets per week for the team that your player plays for, an invite to the end of the year party, 15% discount on merchandise, and a group batting practice on the field.
If you are interested is becoming a host family, please contact Mike Zielinski, Deputy Director of Baseball Operations at mzielinski@uspbl.com or fill out an online form here.
#YourSummerDestination