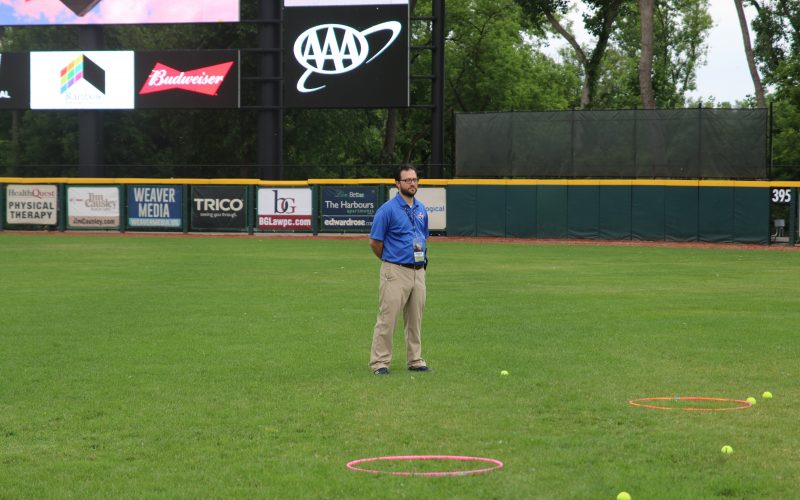 USPBL Promotes Jeremiah Hergott to VP of Client Services
October 2nd, 2018
ROCHESTER, Mich. – The United Shore Professional Baseball League has announced the promotion of Jeremiah Hergott to Vice President of Client Services on Tuesday. Hergott previously served as the Director of Client Services for the USPBL since joining the league in February of 2018, where he oversaw all the sponsorship fulfillments, while building strong relationships with all of the USPBL sponsors during the 2018 season.
Hergott was instrumental in the management of the partnerships that the league has forged over the last three seasons. His knowledge of the relationships with the USPBL's client and fan base has been integral in preparing the league for the future. Hergott's dedication to performance and activation of all the league's partnerships has been unmatched.
"I'm very pleased to make this announcement and see Jeremiah take on a pivotal leadership role within the USPBL," said Andy Appleby, CEO and Founder of the USPBL. "Jeremiah's ability to deliver exceptional client service and strengthen relationships has allowed us to grow our partnership program substantially over the last year."
Before joining the USPBL, Hergott spent six years working intercollegiate athletics at the University of Detroit Mercy, responsible for brand, marketing, promotions and corporate sponsorships. He was a member of the senior staff and launched the "City Basketball Series" in 2016 to help raise nearly $18,000 for Detroit Public Schools.
In 2014, Hergott was instrumental in developing the Metro Series to help brand the rivalry with Oakland University. The Metro Series has increased brand awareness and media interest in the competitions between Detroit Mercy and Oakland in men's and women's basketball, men's and women's cross country/track and field, men's and women's golf, men's and women's soccer, softball and women's tennis.
A native of Ann Arbor, Mich., Hergott and his wife Jennifer reside in Livonia.
#YourSummerDestination