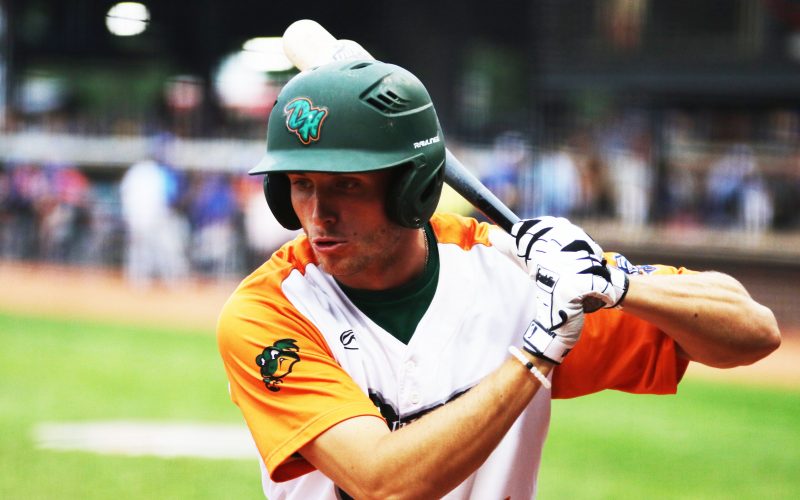 USPBL Partners with Great Lakes Bat Co.
March 28th, 2019
ROCHESTER, Mich. – In an effort to enhance player development, the United Shore Professional Baseball League has partnered with Great Lakes Bat Co. to become the official bat sponsor of the USPBL at Jimmy John's Field. This innovation allows the players to fine tune their game with a scientifically custom fitted bat, making the USPBL the first professional baseball league to use this game-changing technology.
Great Lakes Bat Co. will custom fit each player based on the model, length and weight of the bat to optimize their swing and performance by providing them with the right tool to knock it out of the park.
"We are always looking for ways to add value to the player in the USPBL when it comes to player development," said Mike Zielinski, Director of Baseball Administration. "The bat fitting model allows us to continue to be cutting edge and be the first professional baseball league to adapt this technology. This gives our players an advantage of knowing exactly what type of bat they should be swinging so they can focus on the mechanics of the swing."
This kind of leading edge technology makes for a perfect match between the Great Lakes Bat Co. and the USPBL. The league has produced 27 players that have signed with Major League Baseball organizations since 2016, and continues to invest heavily in its player development.
The Great Lakes Bat Co. was founded in 2017 by Michigan natives and small college baseball guys, Aaron Chamberlain and Tim Roberts. The company has pioneered a new way of selecting a bat. Since baseball began a century-and-a-half ago, players have been picking up one bat after another until one feels right. Since shortly after its inception, the Great Lakes Bat Co. has been developing a process for leveraging the ever-present data in baseball today to aid in the selection process. The romance isn't lost altogether, as players still have various length, weight, and model combinations to select from, but they do so with the confidence that they are choosing amongst offerings that help maximize their production.
"When looking to take our bat fitting process to professional baseball, the USPBL seemed like the perfect fit for us, as a Michigan-based bat company," Chamberlain said. "Last year we used our process to fit USPBL players, with tremendous success." In 2019, the relationship between the USPBL and the Great Lakes Bat Co. has grown, as the Great Lakes Bat Co. is now the official bat of the USPBL, and its bat fitting process will be leveraged for league hitters.


According to Chamberlain, "Partnering with the USPBL was something we have wanted to do since we first started working with USPBL hitters, like Taylor Grzelakowski, in our first summer. As we took an innovative stance within the bat industry, we found our mission aligning with that of the USPBL. The time was right for us to discuss a partnership, and we are ecstatic to be growing alongside the USPBL!"
Opening Day for the 2019 season will be on Friday, May 10. Single-game tickets go on sale this Saturday, March 30, and the box office will be open from 10 a.m. to 2 p.m.
#YourSummerDestination