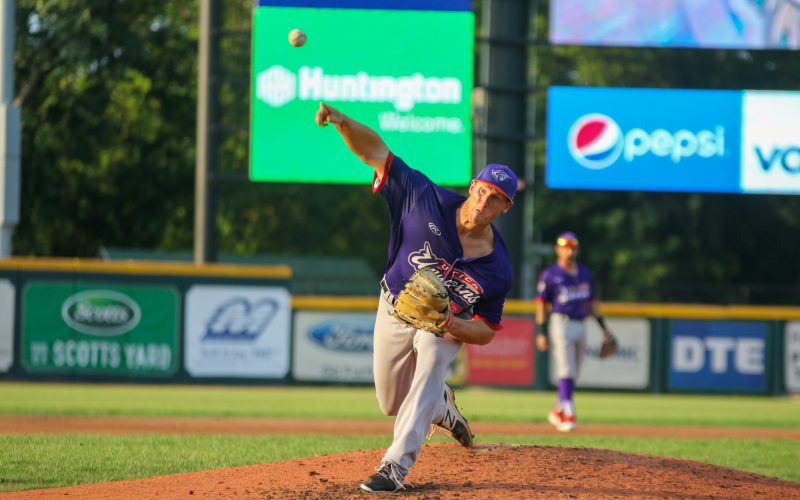 Unicorns Stop Mammoths, 5-1
August 3rd, 2019
UTICA, Mich. – Right-handed pitcher Ty Hensley tossed 7.0 strong innings, striking out seven and allowed one run, while Kyle Orloff went 2-for-4 with two RBIs to lead the Utica Unicorns (19-17) to a 5-1 win over the Westside Woolly Mammoths (20-17) on Saturday night in front of a lively crowd at Jimmy John's Field.
Hensley, a former first round draft pick of the New York Yankees, scattered four hits and walked just one in his best start of the season. It was the first time since high school that Hensley tossed 7.0 innings.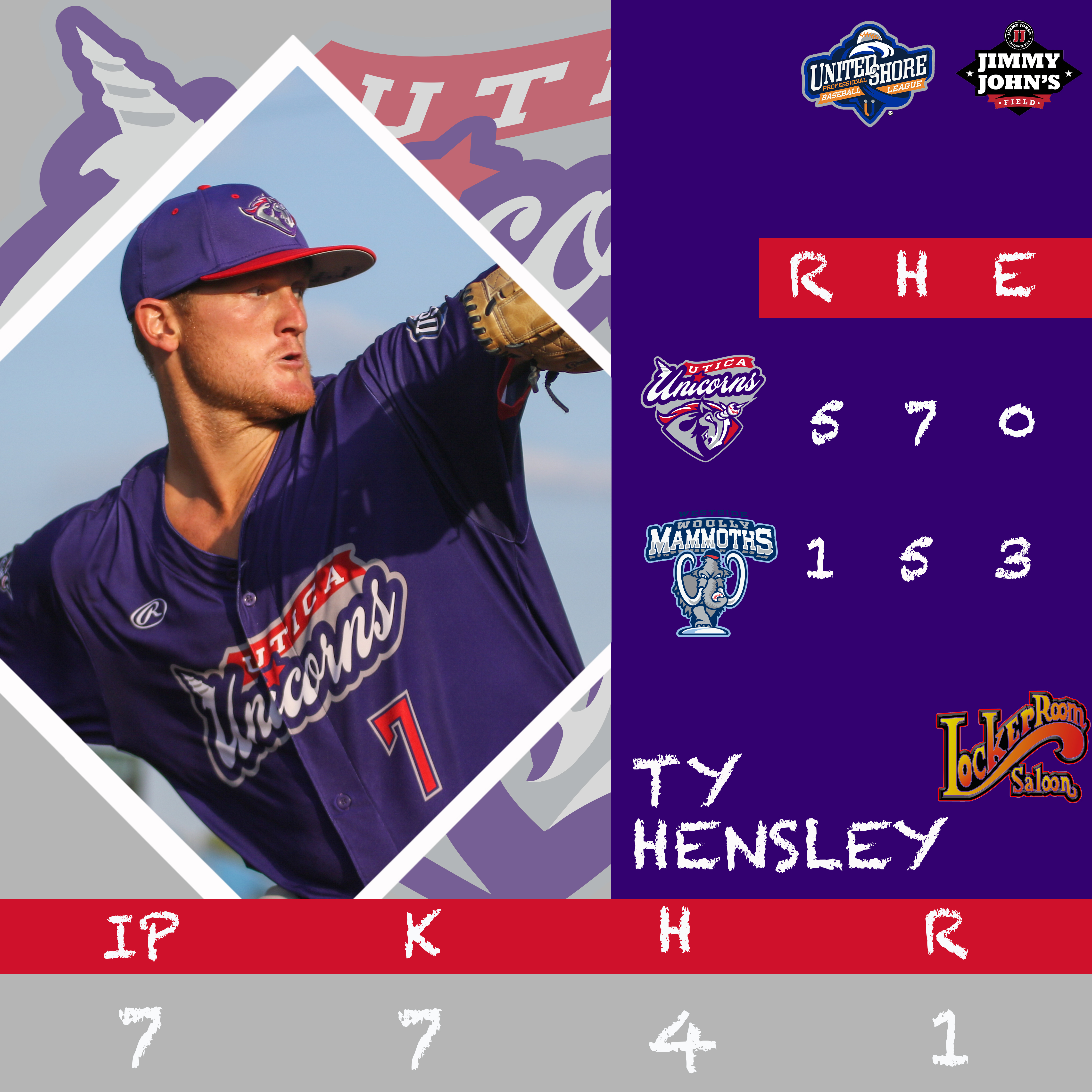 His counterpart tonight, RHP Ben McKendall, worked 4.2 innings, allowing five hits, three runs, no earned runs and fanned five.
The Unicorns' pitching staff limited the league's top hitting team to just five hits in the ballgame. RHP Sam Cottingham-Beard and Nolan Clenney combined to throw scoreless eighth and ninth innings.
The Unicorns will take on the Eastside Diamond Hoppers on Sunday at 1:05 p.m. Gates open at Noon for Princesses and Pirates Day at Jimmy John's Field, courtesy of Fairytale Entertainment.
#MakeTimeForFun
#YourSummerDestination
#TrustTheTusk