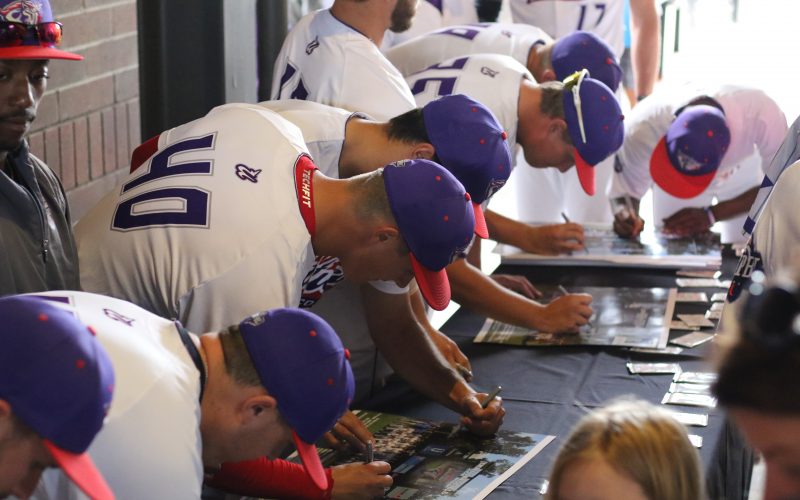 Unicorns Stop Beavers, 5-3, to Advance to Championship Game
September 7th, 2019
UTICA, Mich. – Right-handed pitcher Ty Hensley tossed his first-ever complete game in professional baseball, scattering three runs and struck out three, while Kyle Orloff went 4-for-4 and drove in a run to lead the Utica Unicorns (28-22) over the Birmingham Bloomfield Beavers (24-25-2), 5-3, in the semifinals of the United Shore Professional Baseball League Playoffs on Saturday night in front of a lively crowd at Jimmy John's Field.
The Unicorns advance to their second-ever championship game, winning the inaugural season of the USPBL in 2016. They will face the top-seeded Westside Woolly Mammoths (27-22) in front of potentially the largest crowd in Jimmy John's Field history on ESPN3 at 1:05 p.m., gates open at Noon.
Hensley (4-5) tossed seven scoreless innings as the Unicorns built a 5-0 lead. Jack Hranec then delivered a three-run home run in the eighth inning to bring the Beavers within two runs, 5-3. Hensley then took the mound in the ninth inning for the first time in his professional career, and after allowing a hit and a walk with two outs, he retired power hitter Ross Haffey who just missed a home run earlier in the game, but was retired on a ground out to preserve the win for the Unicorns.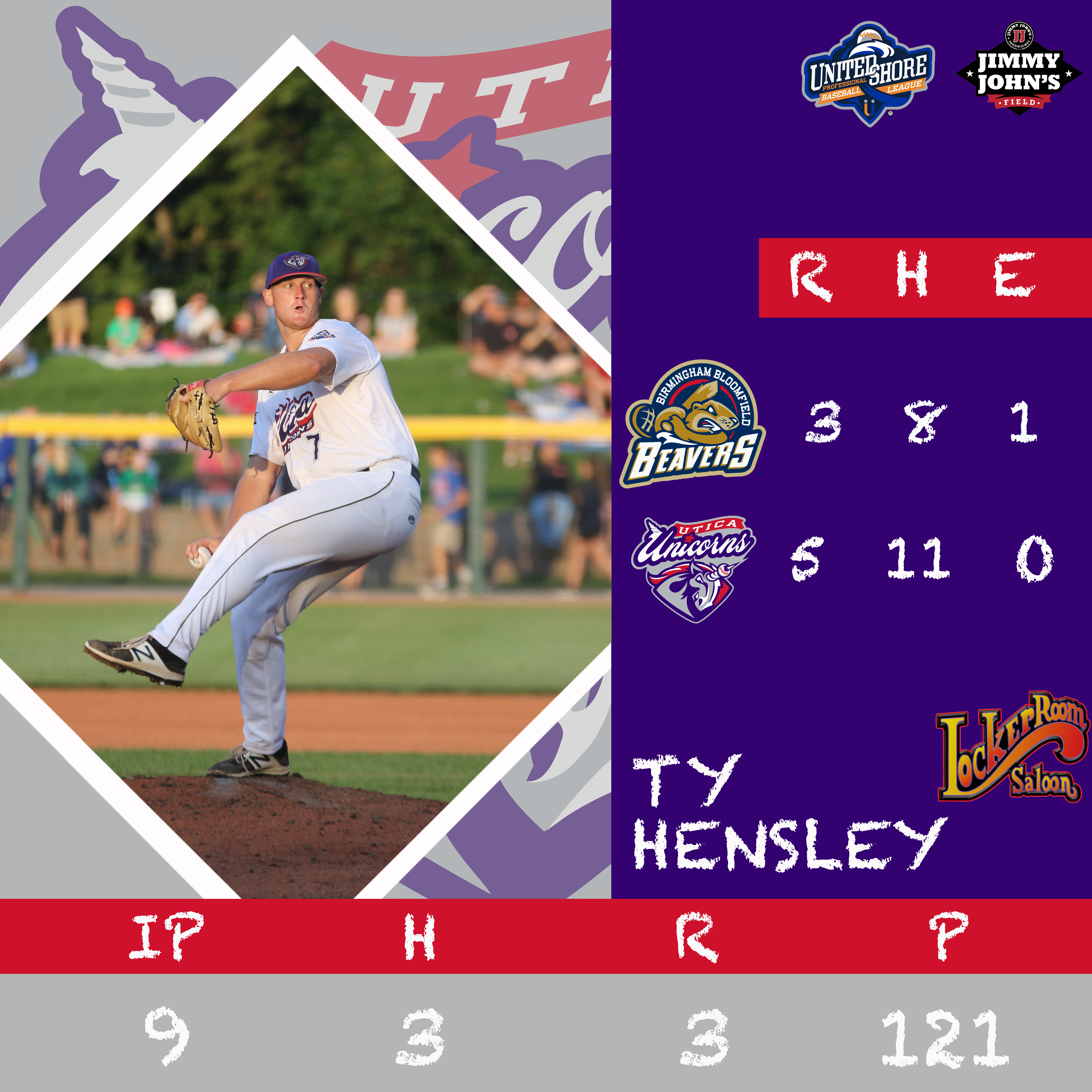 Dan Elliott went 2-for-3, scoring two runs and drove in one, and Adam De La Cruz finished 2-for-4 with one RBI for the Unicorns. Leading the Beavers at the plate was Hranec, going 2-for-4 with a home run and three RBIs. Adam Gauthier added a 2-for-3 performance.
#MakeTimeForFun
#YourSummerDestination