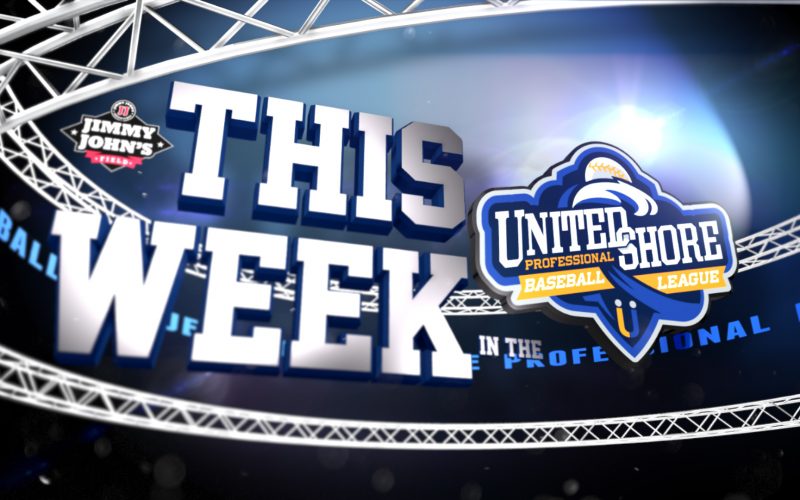 This Week in the USPBL – Episode 16
August 28th, 2018
ROCHESTER, Mich. – The race for first place is up for grabs as all four teams are within striking distance heading into this final week of regular season play. The Birmingham Bloomfield Beavers (22-21) hold a slim lead over the Utica Unicorns (23-22), while the Eastside Diamond Hoppers (21-21) and Westside Woolly Mammoths (21-23) are playing well down the stretch.
The last week of regular season games is here and the USPBL playoffs will be Sept. 7-9, at Jimmy John's Field in historic downtown Utica. The No. 1 seed will earn a bye to the championship game on Sept. 9.
USPBL games are played in historic downtown Utica and fans can purchase tickets as low as $6 (lawn seats) or $12 (grandstand tickets) here.
#YourSummerDestination