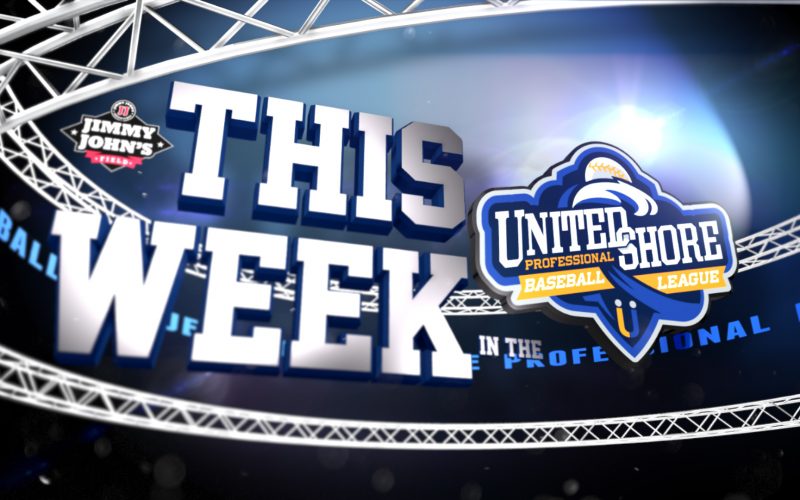 This Week in the USPBL – Episode 14
August 16th, 2018
ROCHESTER, Mich. – The standings continue to bunch up as the teams enter the final month of the season and each squad is trying to get that coveted No. 1 seed for the playoffs. The Birmingham Bloomfield Beavers hold a slim lead on that top spot, and offenses continue to highlight This Week in the USPBL.
Dan Elliott connected on three home runs last week and helped the Utica Unicorns to a 4-1 record over their last five games. He earned USPBL Player of the Week and became the fifth Unicorns player to earn the distinction this season, and sixth time overall.
The Eastside Diamond Hoppers climbed back to the top of the East Division standings and the Westside Woolly Mammoths are just two games back of the Beavers. The No. 1 seed for the playoffs will earn a bye to the championship game on Sept. 9. Championship Weekend will run Sept. 7-9 at Jimmy John's Field.
USPBL games are played in historic downtown Utica and fans can purchase tickets as low as $6 (lawn seats) or $12 (grandstand tickets) here.
#YourSummerDestination