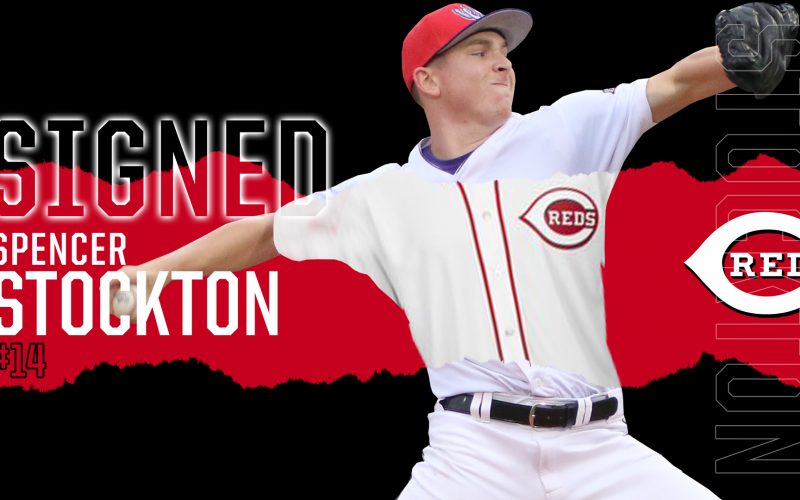 Spencer Stockton Signs with Cincinnati Reds
July 12th, 2019
Players Signed with MLB Organizations | Stockton's Stats
ROCHESTER, Mich. – Fresh off a three strikeout performance at the United Shore Professional Baseball League All-Star Game, Utica Unicorns Spencer Stockton became the most recent player to earn a contract with a Major League Baseball organization, signing with the Cincinnati Reds, announced Director of Baseball Operations Justin Orenduff on Friday. Stockton is the fifth player this season, matching last year's total, and 32nd overall to earn a contract with a MLB organization.
"Spencer is one of the best competitors we have seen take the mound in the USPBL," said Orenduff. "He aggressively attacks hitters with three pitches for strikes including an above average change-up. His work ethic combined with his determination to get better will continue to help him have success at the next level. We look forward to see him pitch in the Cincinnati Reds Organization."
Stockton, a native of Wellington, Fla., led the USPBL with 46 strikeouts in 45.0 innings pitched and was tied for the league-lead with three wins. He tallied a 2.60 earned run average and earned the start for the East All-Stars last weekend. Stockton fanned a season-best 11 against the Birmingham Bloomfield Beavers on June 6 and struck out nine in 7.0 innings of work against the Westside Woolly Mammoths on May 17, taking a perfect game into the sixth inning.
"The USPBL gave me another opportunity to chase my dream," said Stockton. "Without the support of the USPBL, I would not be given this opportunity. I want to thank everyone involved including the fans, coaches, and staff for making the USPBL a pleasant experience."
Stockton will travel to Arizona to join up with the AZL Reds in Rookie Ball. He joins former right-handed pitcher Randy Wynne (Beavers, 2017 Championship MVP) with the Reds organization.
#YourSummerDestination #UnicornsUnite