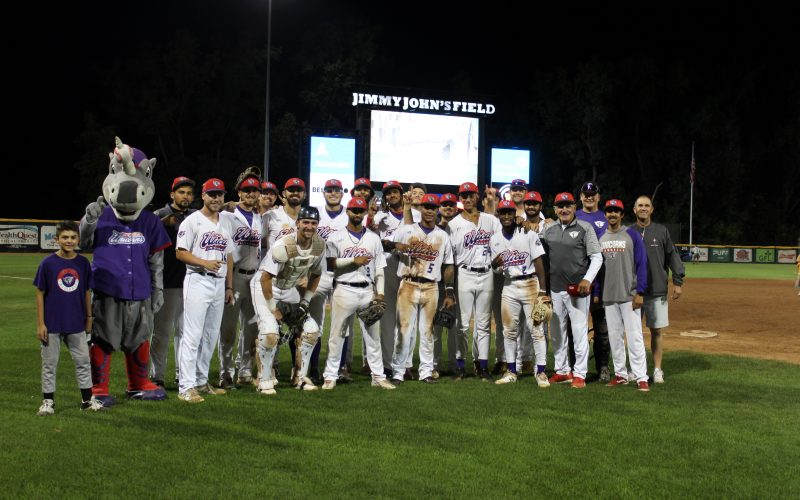 Riggleman and Unicorns Shut Out Beavers, 8-0
August 26th, 2022
UTICA, Mich. – Right-handed pitcher Adam Riggleman tossed 7.0 scoreless innings, striking out four and allowed just two hits, while Jon Hodo went 3-for-6 and scored three runs to lead the Utica Unicorns (26-14) to a 8-0 win over the Birmingham Bloomfield Beavers (21-19) on Friday night in front of a lively crowd at Jimmy John's Field.
Luis Atiles scored two runs and finished 2-for-4 for the Unicorns. Drue Galassi and Ari Sechopoulos each had two RBIs. With tonight's win, the Unicorns officially clinch the no. 1 seed for Championship Weekend. They will automatically play on Championship Sunday, September 11th.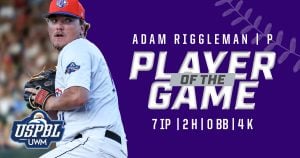 For the Beavers, Marcos Castillo, Eric Whitfield, Cameron Collett, and Travious Ford each had one hit.
#SummerNightsUnderTheLights