Budweiser Clydesdales / UCS Back to School Night / Superheroes
Thursday, August 18th, 2022

Take pictures with some of your favorite superheroes!

Westside Woolly Mammoths vs. Utica Unicorns
First Pitch: 7:05 p.m.
Gates Open: 5:30 p.m.
The Iconic Budweiser Clydesdales
Hang out with the hitch and get your picture taken with these living legends!
Gates to the ballpark will open by 5:30 pm, and fans will have an opportunity to take a photo of the Clydesdales at the hitch from 5:30 pm until approximately 6:50 pm in a ticketed area near the front of the ballpark, followed by chance to see the entire Clydesdale team and hitch come on the field for a pregame appearance from approximately 6:55 pm to 7:10 pm.  The game between the Mammoths and the Unicorns will begin immediately following the appearance by the Clydesdales.
A few special notes:
Since the Budweiser Clydesdale appearance will only be prior to the game, if you want to see the Clydesdales please plan to arrive at 5:30 pm for the start of their appearance.
Due to the appearance by the Clydesdales, parking will be limited near the main entrance to Jimmy John's Field.  Anyone without a parking pass for Parking Lot B will need to park in Lot A.  This includes fans who require handicap parking.  Fans who need handicap parking will be directed into a paved parking area next to Lot A for tomorrow night's game, and for tomorrow night's game, our shuttle will be focused on transferring handicap patrons from that lot to the front of the ballpark.
If you are attending a group outing, Group Check In for tomorrow night's game will be located at the Belfor Gate entrance, closest to Parking Lot A, located on Auburn Road.
Superheroes presented by Fairytale Entertainment
Take a picture with your favorite Superheroes including Bat Hero and Warrior Woman!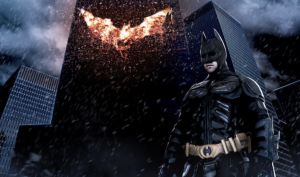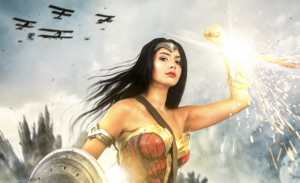 UCS Back to School Night
The UCS Back to School night will allow district residents and supporters help support the school system with their ticket purchase. Use code UCS22 for $4 off a grandstand ticket!
Thirsty Thursday presented by Dave & Buster's
Enjoy drink specials all night, including $2 Bud and Bud Light (12 ounce) and $5 craft beer specials in the Craft Beer Garden.
AYCE Nachos
For $16, enjoy all-you-can-eat nachos in the Craft Beer Garden.

Buy Tickets