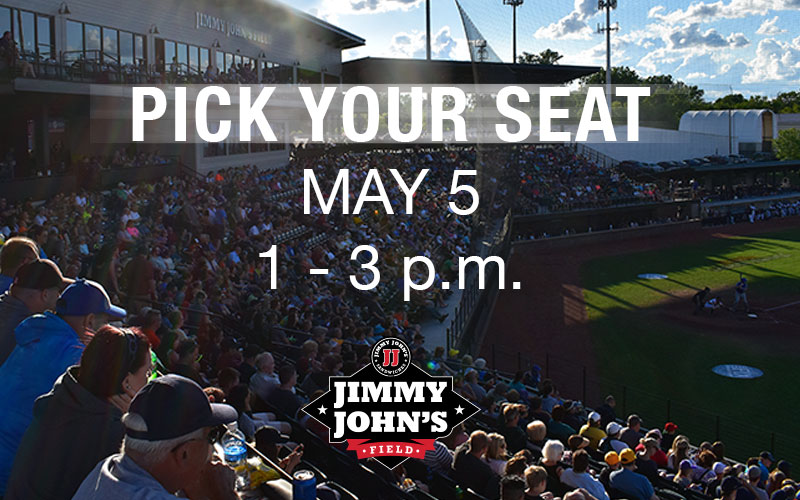 Pick Your Seat Event on May 5
April 27th, 2018
ROCHESTER, Mich. — Baseball is BACK! Come Pick Your Seat for the upcoming season for the United Shore Professional Baseball League from 1-3 p.m. at Jimmy John's Field in historic downtown Utica on Saturday, May 5. Fans will have the opportunity to tour the ballpark, learn about season tickets, group outing opportunities, premium suite availability and Pick Your Seats for the 2018 USPBL season beginning May 11. FREE Cinco de Mayo buffet and beverages will be provided.
About United Shore Professional Baseball League 
Rochester, Michigan-based General Sports and Entertainment founded the United Shore Professional Baseball League (USPBL), an independent professional baseball league in metro Detroit in 2015. The league plays in the new state-of-the-art $17 million dollar ballpark named Jimmy John's Field, located in downtown Utica, Mich. The first of its kind for the region, the USPBL provides a fun and exciting family atmosphere while showcasing top baseball talent from across the country and world to fans of all ages. The USPBL currently features four teams – the Utica Unicorns, Eastside Diamond Hoppers, Birmingham Bloomfield Beavers and Westside Woolly Mammoths. The USPBL's 2018 baseball season will begin May 11 and will run through Sept. 9. Additional teams and ballparks will be added in future years.
# YourSummerDestination