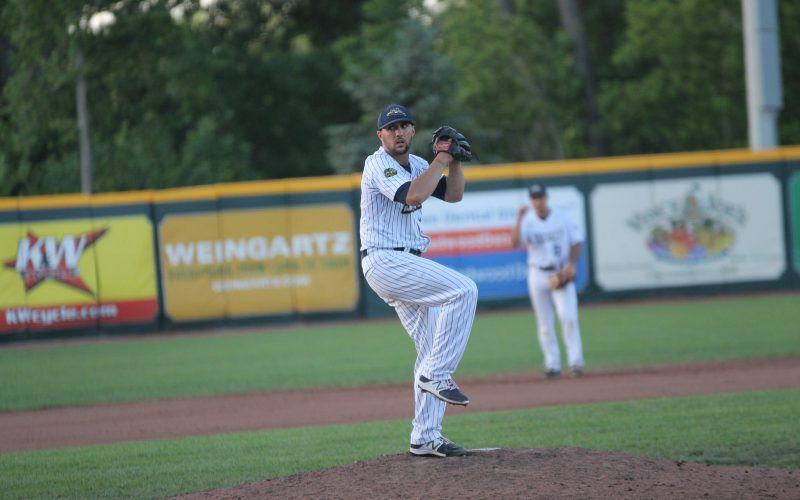 Matthews Signs with Braves Organization
June 29th, 2017
By Steve Marowski
Utica — Kevin Matthews, a left-handed pitcher for the Birmingham-Bloomfield Beavers, has been signed by the Atlanta Braves organization. Matthews is the fifteenth player from the USPBL to be signed by a major league organization and the second this season.
Alex Maloney, a third baseman who appeared in four games with the Beavers, signed with the Chicago White Sox organization on June 24.
"I had a conversation after watching him throw and I said, 'You're not leaving here without a contract,'" Beavers Manager Chris Newell said about Matthews. "He's a remarkable young man, and what I love about him is that he's probably the best teammate this league has ever had."
When pitchers are starting on the mound on game day, they're rarely the first player to the park. Matthews, however, was always the first person in the clubhouse.
"That's how bad he wanted it and how hard he worked," Newell added.
In five games with the Beavers this season, Matthews is 2-1 with a league-leading 1.80 ERA. Featuring a power fastball and a strong curveball, Matthews also leads the USPBL in strikeouts with 43.
On May 21, Matthews threw the second no-hitter in USPBL history. Although it was shortened due to rain, Matthews struck out 10 batters over five innings of work.
"It's very gratifying to have two of my players signed to major league organizations," said Newell. "I take pride in seeing how many guys can come through our league and achieve some success and move on."