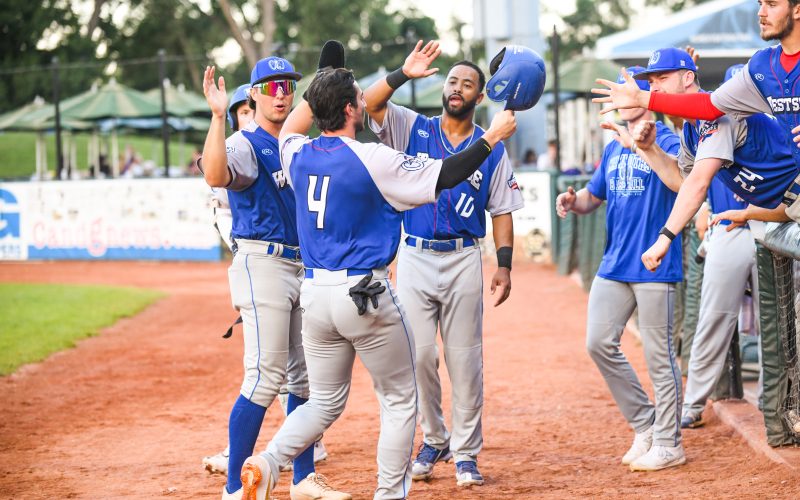 Mammoths Win Battle With Hoppers, 7-3
July 16th, 2022
UTICA, Mich. –  Nick Caruso went 1-for-4 and drove in two runs, while right-handed pitcher Collin Ledbetter struck out five over 4.0 innings to lead the Westside Woolly Mammoths (7-14) past the Eastside Diamond Hoppers (8-14), 7-3, on Saturday night at Jimmy John's Field.
Houston Parker added two hits in game two of the true doubleheader with one RBI. Tanner Thomas also had one hit and one RBI. With the Mammoths win tonight, they snapped a five-game losing streak.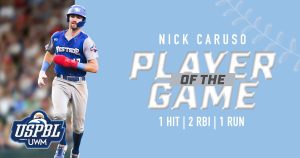 Lead-off hitter Alex Pup and right fielder Bryant Shellenbarger led the Hoppers, each with one hit and one RBI. The Hoppers tried to make a comeback in the bottom of the sixth. Two runs were scored with bases loaded.
#SummerNightsUnderTheLights