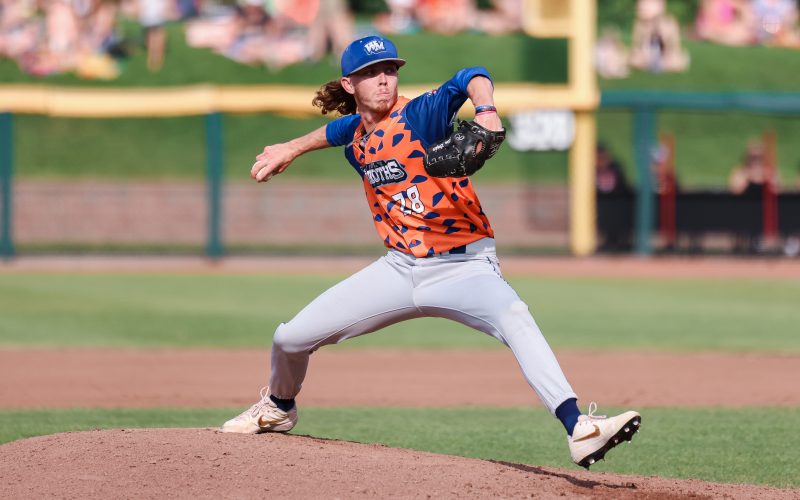 Mammoths Roll Past Beavers, 4-0
July 22nd, 2023
UTICA, Mich. – Chase Gearing pitched started on the mound and pitched 4.2 inning, allowing one hit, no runs and striking out five to lead the Westside Woolly Mammoths (14-12) to a 4-0 victory over the Birmingham Bloomfield Beavers (12-14) in game one on Saturday night at Jimmy John's Field.
Ward Hacklen finished 2-for-3, with one run scored and one RBI, while centerfielder Burle Dixon also had two hits and crossed the plate once. Alex Garbacik had the third RBI for the Mammoths.
For the Beavers, Rudy Ramirez, Ray Hillbrich and Ben Wilcoxson each had one hit. Jesse Galindo pitched the final 2.0 innings, striking out four of the seven batters he faced.
#ThePlaceToBeIn2023