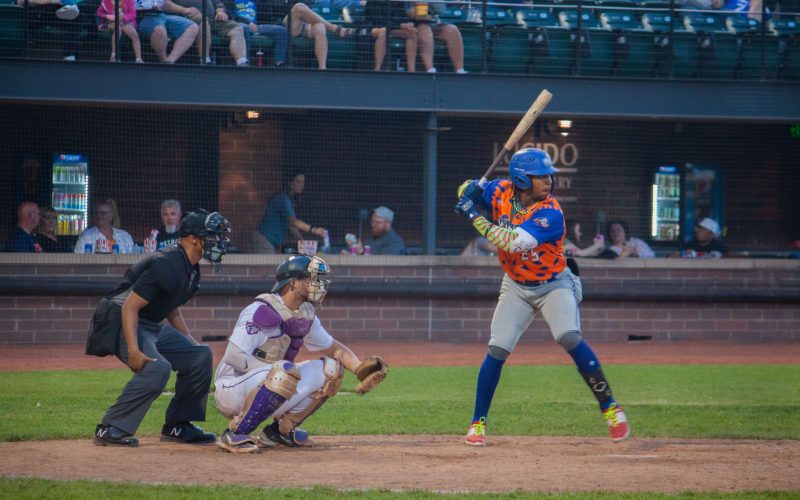 Mammoths Clip Unicorns, 5-1
June 9th, 2023
UTICA, Mich. – Right-fielder Francis Florentino it is second home run of the season, bringing in three runs to lead the Westside Woolly Mammoths (4-6) over the Utica Unicorns (5-3), 5-1, on Friday night at Jimmy John's Field.
Duncan Hewitt went 2-for-3 with one run scored, one RBI, and two walks, while Nick Webre brought in the other run for the Mammoths. Starting pitcher Alex Manasa tossed 5.0 innings, scattering five hits.
Unicorns's Alejandro Lara led the offensive attack, going 2-for-4 with one RBI, and Cam Norgren finished 2-for-4. RHP Conner Tomasic tossed 4.0 innings, allowing two runs and struck out four.
#ThePlaceToBeIn2023