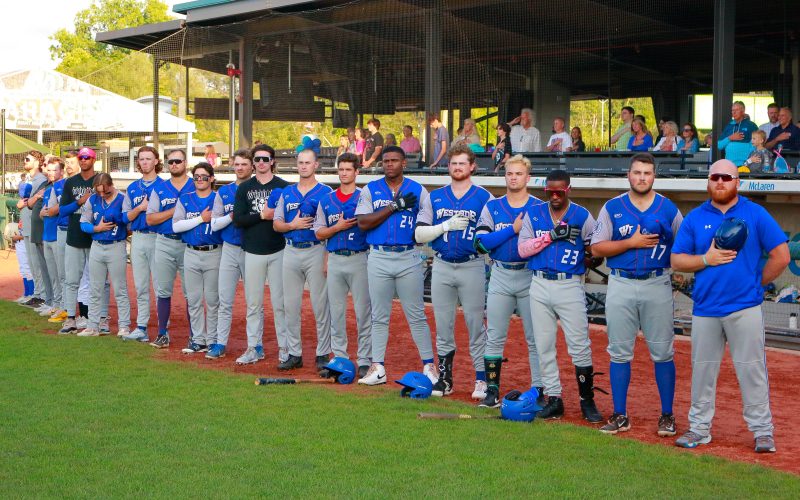 Lucky Powers Mammoths Past Beavers, 7-6
August 26th, 2023
UTICA, Mich. – Nick Lucky went 3-for-4 with a home run and three RBIs, and right-handed pitcher Chase Gearing (2-1) earned his second win in the United Shore Professional Baseball League, throwing 6.2 innings and struck out four to lead the Westside Woolly Mammoths (25-17) past the Birmingham Bloomfield Beavers (19-22), 7-6, on Saturday in front of a packed Jimmy John's Field.
Alex Garbacik had two hits and two runs scored, while Patrick Mills and Dre Williams-Nelson each brought in a run for the Mammoths.
Beaver's Marcus Judd blasted a home run, his second of the season, and finished the night with three RBIs. Third baseman Christian Ortego went 2-for-3 with one run scored and Chris Davis and Ray Hilbrich doubled.
#ThePlaceToBeIn2023