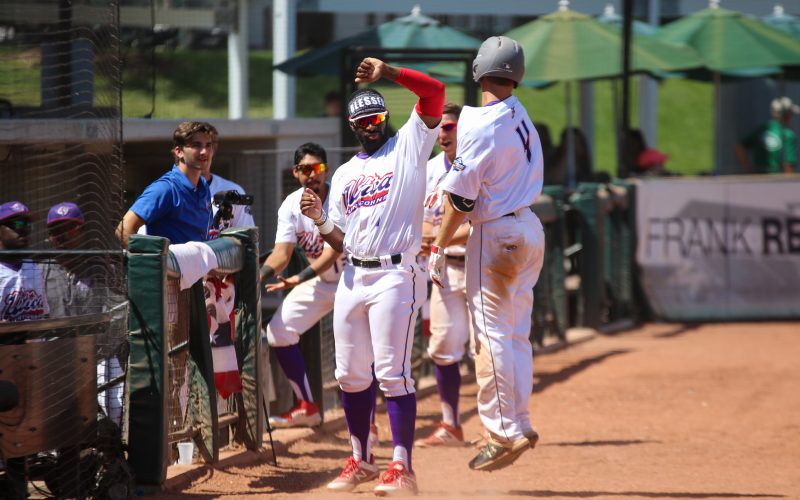 Late Homer by Jones Leads Unicorns Over Mammoths, 4-3
July 14th, 2019
UTICA, Mich. – Right-handed pitcher Ty Hensley tossed 5.2 strong innings, striking out four, and Eric Jones hit a game-winning three-run home run in the bottom of the eighth inning to lead the Utica Unicorns (15-12) to a 4-3 win over the Westside Woolly Mammoths (13-14) on Sunday at Jimmy John's Field.
RHP Sam Cottingham-Beard earned his third win of the season in relief, throwing the final 3.1 innings and fanned two. Jones finished the game 3-for-4, with a double, home run, two runs scored and three RBIs. Adrian Guzman went 2-for-3 at the plate.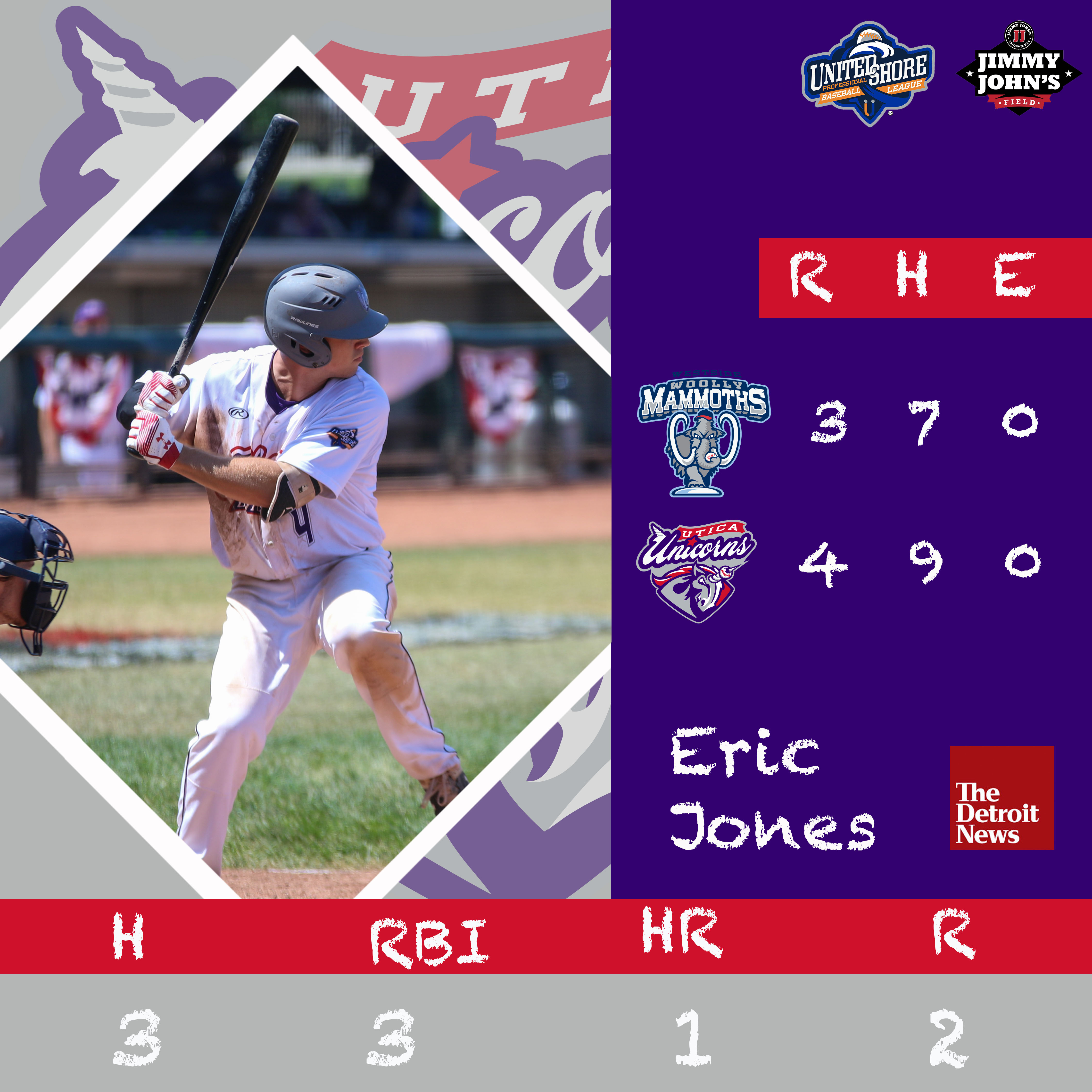 RHP Ben McKendall had another quality start for the Woolly Mammoths, working 6.0 innings, scattering six hits, one run and fanned four. Jackson Smith led the offensive charge, going 2-for-4.
#YourSummerDestination #UnicornsUnite