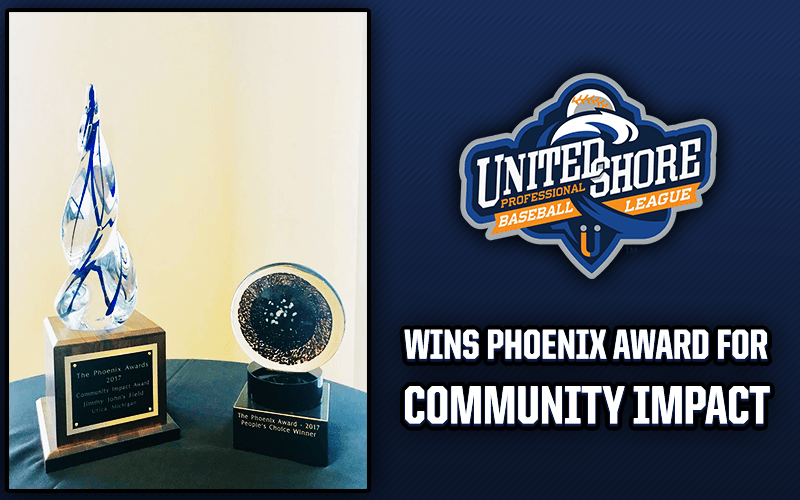 Jimmy John's Field Selected As 2017 Phoenix Award Winner for Community Impact
January 4th, 2018
Rochester, Mich. – The Phoenix Awards Executive Committee has selected Jimmy John's Field as its 2017 Phoenix Award Winner for Community Impact brownfield redevelopment project, as well as voted the 2017 People's Choice Award.
The Phoenix Awards recognize exemplary brownfield redevelopment and revitalization projects that offer a fresh take on significant environmental issues, show innovation and demonstrate positive community impact. A brownfield is an abandoned, idled, or underused industrial or commercial facility in which redevelopment is burdened by real or potential environmental contamination.
Formerly, the site of Jimmy John's Field was an unregulated landfill for household waste that had to have significant environmental remediation done. Today, the $15 million, independent league ballpark is breaking attendance records as an area fan favorite and vital economic driver.
"We greatly appreciate the collaboration with the State of Michigan, Macomb County, the City of Utica, and our partners at SME and Frank Rewold and Son, Inc. to ensure this project happened – benefitting not only the surrounding community, but the greater region as a whole," said Andy Appleby, Owner and CEO, United Shore Professional Baseball League." Jimmy John's Field is a beautiful, state-of-the-art, stadium and family fun destination where children and adults alike can enjoy America's favorite pastime."
Jimmy John's Field was honored at the National Brownfields Conference, Brownfields 2017, in Pittsburgh, Pennsylvania where the crystal Phoenix Award and 2017 People's Choice Award trophies were presented.