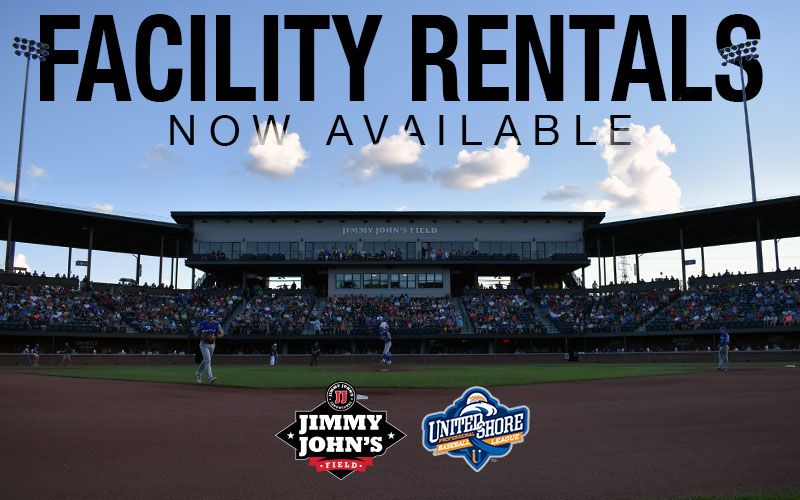 JIMMY JOHN'S FIELD RENTAL
January 21st, 2018
Want to experience competing on a state-of-the-art professional ballpark? In 2017, more than 40 different collegiate, high school, youth and adult baseball teams and tournaments were held at Jimmy John's Field. Dates for 2018 are booking fast, but a selected number of dates remain available for field rentals in 2018.  Contact the United Shore Professional Baseball League to reserve your game today by e-mailing info@uspbl.com.
Jimmy John's Field is the 2017 Phoenix Award Winner for Community Impact brownfield redevelopment project, as well as voted the 2017 People's Choice Award.
The Phoenix Awards recognize exemplary brownfield redevelopment and revitalization projects that offer a fresh take on significant environmental issues, show innovation and demonstrate positive community impact. A brownfield is an abandoned, idled, or underused industrial or commercial facility in which redevelopment is burdened by real or potential environmental contamination.
#USPBL