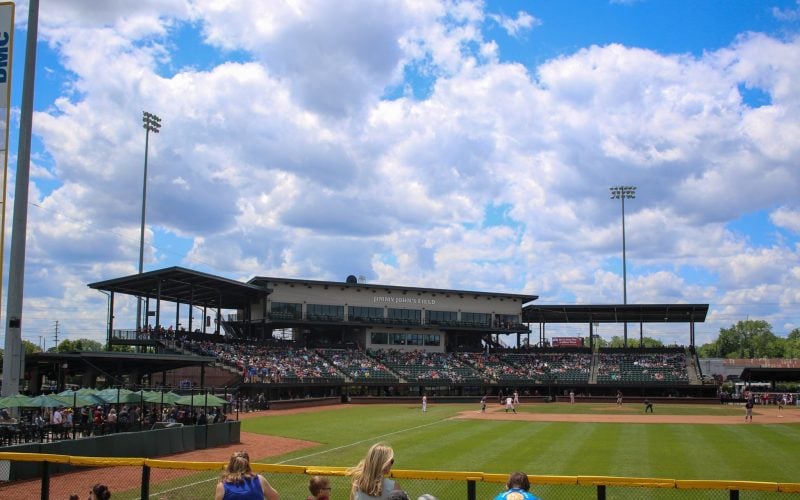 It's Time To Party! Celebrate Your Birthday At Jimmy John's Field like a VIP
January 14th, 2021
2020 was the year of missed celebrations: vacations, holidays, and even birthdays. We're ready for times where we can party, so why not do it in the best way! Celebrate an upcoming or missed birthday this summer at Jimmy John's Field.
Each of our VIP Birthday Cabana Suite packages includes concession options, vouchers for the Speed Pitch Game, and, a special score board message and PA announcement! But let's see what else they offer…
VIP Birthday Suite Package: Enjoy a balloon decorated Cabana Suite for a private and intimate party space, which includes 16 tickets, VIP parking passes, and one of the best views in the ballpark- sitting right above the dugout.  The birthday guest will also receive a complimentary birthday T-shirt the chance to throw out an Honorary First Pitch! Experience this baseball game in style with special birthday visits from the USPBL team mascots and JJ, The Field General.  Click HERE to view the full details for this option.
Plan ahead and get your celebration started with a party to remember at Jimmy John's Field!
For more information on Birthdays call 248-601-2400 ext. 4 or email to groups@uspbl.com