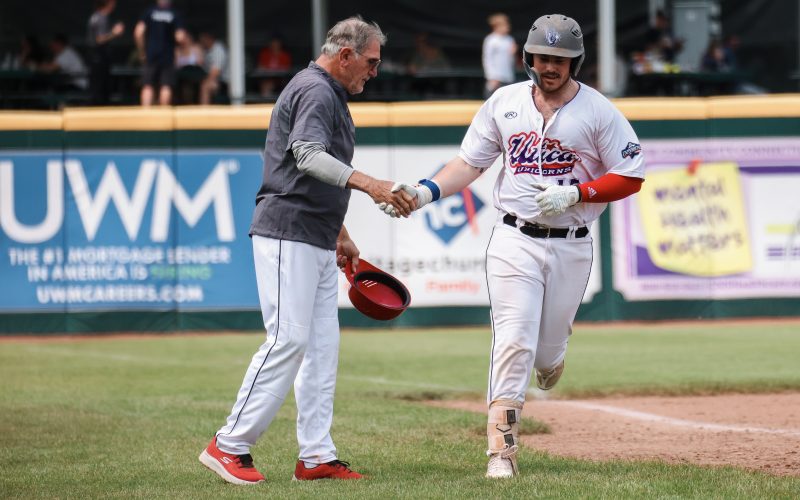 Hot Bats Lead the Unicorns Over the Beavers, 8-6
May 21st, 2023
UTICA, Mich. – Left-fielder Josh Baker hit two home runs, scoring three times with one walk to lead the Utica Unicorns (1-0) to an 8-6 win over the defending champion Birmingham Bloomfield Beavers (0-1) on Sunday afternoon at Jimmy John's Field.
Beavers lead-off hitter, Chris Davis, had a special day of his own. Davis homered two times with an additional two hits. He brought in three runs and crossed home plate four times. Davis now sits tied for third in the Beavers record book for most hits in a single game.
Travious Ford had a nice game for Birmingham Bloomfield. Ford knocked three hits and scored once.
Patrick Baggett went 2-for-2 with two RBIs, while Jacob Bisharat finished the afternoon with two hits and one run scored.
The two teams scored a combined 14 runs and had 22 hits.
#ThePlaceToBeIn2023