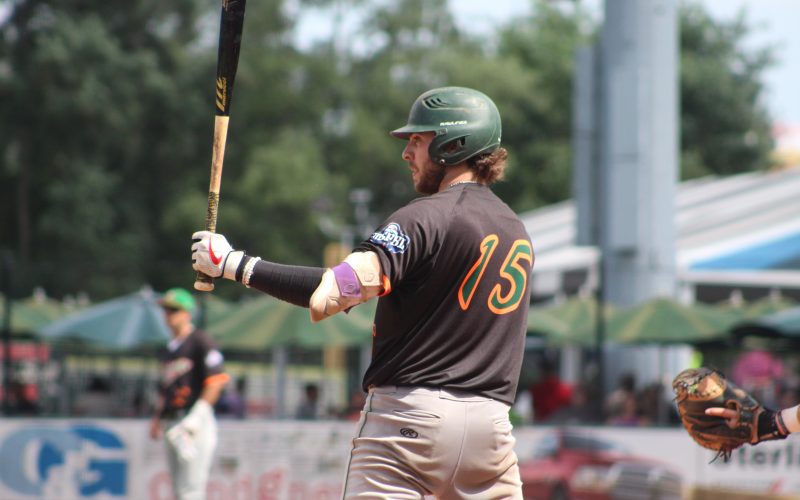 Hoppers Win In Extras Against Beavers, 12-7
August 29th, 2021
UTICA, Mich. – Joe Burke went 3-for-4 with a two home runs and four RBIs and one walk  to lead the Eastside Diamond Hoppers (19-17) past the Birmingham Bloomfield Beavers (12-23), 12-7, in extra innings on Sunday afternoon at Jimmy John's Field.
Ben McConnell finished the day 2-for-4 with three runs scored and Adam De La Cruz went 3-for-3 with two RBIs and crossed the plate twice. Hayden Pearce tossed 2.2 innings in relief, striking out four in route to his fifth win on the season.
Cristian Laboy led the Beavers offensively, going 2-for-4 with one run and drove in a run. Connor Bagnieski, Keshawn Lynch and Tyler Blaum each had two hits.
#BringingBackTheFun