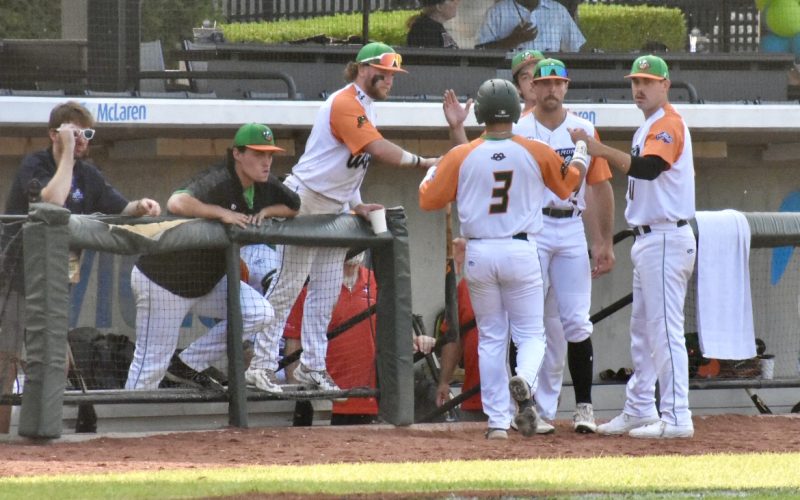 Hoppers Win Game One Over Mammoths, 7-1
June 17th, 2023
UTICA, Mich. – Anthony Flores went 2-for-3 with one run scored to lead the Eastside Diamond Hoppers (6-5) over the Westside Woolly Mammoths (5-8), 7-1, in game one on Saturday at Jimmy John's Field.
Right-handed pitcher Ryan Korolden (2-0) picked up his second straight win, tossing 3.0 strong innings and allowed no runs and struck out two. His counterpart RHP Garrett Martin (2-1) struck out a game-high six batters, allowing seven earned runs and five hits.
Bryant Shellenbarger hit this first triple of the season, bringing in two runs, and Chris O'Neal went 1-for-2 with one home run.
Leading the Mammoths at the plate was Burke Dixon. He went 2-for-3 with one run scored and Francis Florentino extended his hit streak with one tonight.
#ThePlaceToBeIn2023