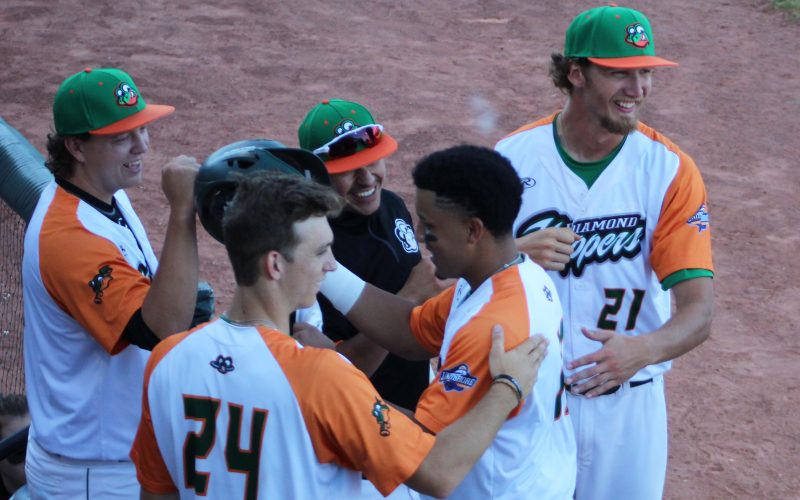 Hoppers Take Game One Over Mammoths, 4-0
July 16th, 2022
UTICA, Mich. – Nick Kreutzer hit a two-run home run in the bottom of the third inning, bringing his season total to five, as the Eastside Diamond Hoppers (8-13) defeated the Westside Woolly Mammoths (6-14) in game one of Saturday's doubleheader at Jimmy John's Field.
Bryant Shellenbarger went 2-for-3 with one RBI and Juan Lopez-Rios added an RBI of his own. Andrew Verbrugge, Jacob Wosinski, and Michael DeSanti pitched a combined scoreless game.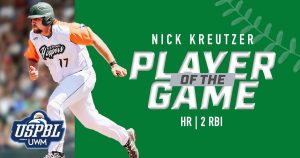 For the Mammoths, Nick Caruso and Christian Perez each had a hit. Adrian Cook pitched the first two innings and struck out four.
#SummerNightsUnderTheLights