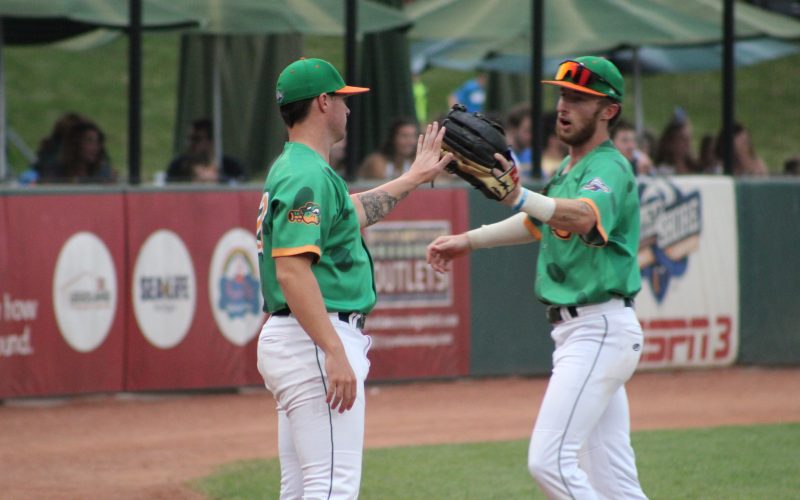 Hoppers Stop Beavers, 5-3, to Advance to Championship Game
September 11th, 2021
UTICA, Mich. – Designated hitter Nick Kreutzer hit a three-run home run to lead the Eastside Diamond Hoppers (21-17) over the Birmingham Bloomfield Beavers (14-25), 5-3, in the semifinals of the USPBL Playoffs on Saturday night in front of a lively crowd at Jimmy John's Field.
The Hoppers will face the top-seeded Utica Unicorns (23-12) in front of a sell-out crowd at Jimmy John's Field at 1:05 p.m., gates open at Noon.
Adrian Cook tossed 6.0 innings, scattering three hits and striking out six. Hayden Pearce earned the save, pitching the final innings of the game and giving up no hits.
Roy Verdejo and Connor Bagnieski each scored a run for the Beavers.
#BringingBackTheFun