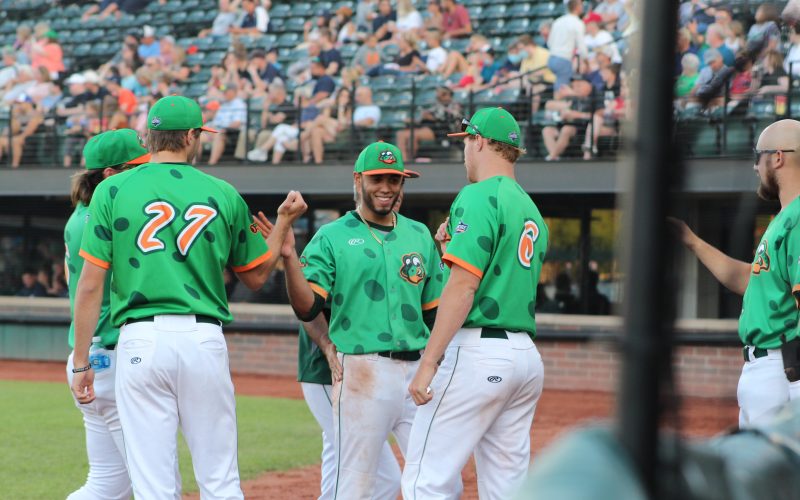 Hoppers Improve To Over .500 With Win Over Beavers
June 18th, 2021
UTICA, Mich. – With a 3-0 win tonight over the Birmingham Bloomfield Beavers (3-6), the Eastside Diamond Hoppers improved to 5-4 on the season, earning themselves a winning record. 
Center fielder Jason Aponte and left fielder Greg Vaughn Jr. got the scoring started for the Hoppers in the first, each earning an RBI to their name. Cristian De Los Santos brought the scoring total to three in the sixth inning, knocking in a run on a single. This RBI brought De Los Santos to 2-for-4 on the day. His teammate Juan Lopez-Rios also had a great night, going 3-for-4 and crossing the plate once.
Hoppers pitcher Ricardo Valez earned a win on his first start of the season. Dealing on the mound for five innings, he totaled up nine strikeouts and gave up no earned runs. 
The Beavers had a 2-out rally in the 4th, but were unable to convert. Catcher Austin Shumaker went 1-for-3 on the day, adding a double to the rally.
Written by Marissa Stone