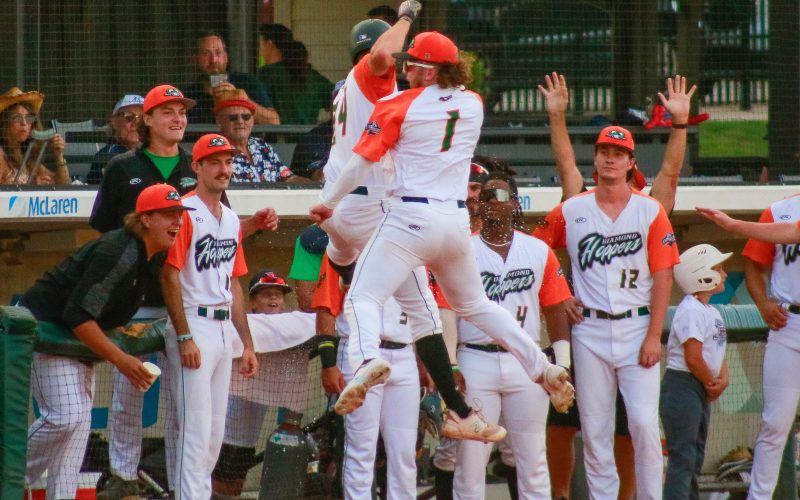 Hoppers Hold Off Beavers, 6-5
August 10th, 2023
UTICA, Mich. – Whit Hughes crushed a three-run home run to lead the Eastside Diamond Hoppers (19-16) over the Birmingham Bloomfield Beavers (16-19), 6-5, in front of a lively crows Jimmy John's Field on Thursday night.
Hughes finished 2-for-4 with three RBIs and one run scored. Anthony Flores went 2-for-3 with two runs scored, and Joe Kalafut had two hits. Luis Acevedo also joined the two hit club for the Hoppers.
The Beavers' Chris Davis hit a home run in his first at bat. Luke Stephenson went 1-for-3 with two RBIs. LHP Greg Loukinen started on the mound, pitching 5.0 innings, scattering eight hits, allowing 5 earned runs and striking out seven.
#ThePlaceToBeIn2023