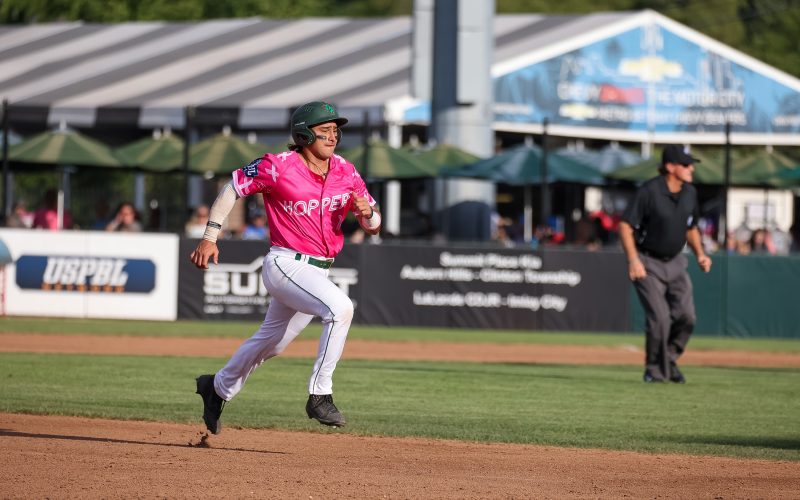 Hoppers Defeat Mammoths, 5-2
August 27th, 2022
UTICA, Mich. – Right-handed pitcher Harry Orth worked 5.0 strong innings, striking out four and scattered three hits, while Christian Fedko went 1-for-2 with two runs scored and one walk to lead the Eastside Diamond Hoppers (18-22) past the Westside Woolly Mammoths (15-25), 5-2, in game one of Saturday's doubleheader at Jimmy John's Field.
The first five batters in the Hoppers' lineup each had one RBI. Blake Porter and Bryant Shellenbarger both crossed the plate once.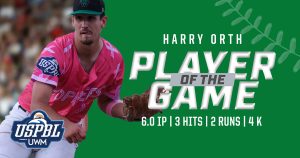 The Westside Woolly Mammoths scored early, with Houston Parker and Elijah Brown scoring in the top of the first inning thanks to a Bryan Leef single.
#SummerNightsUnderTheLights