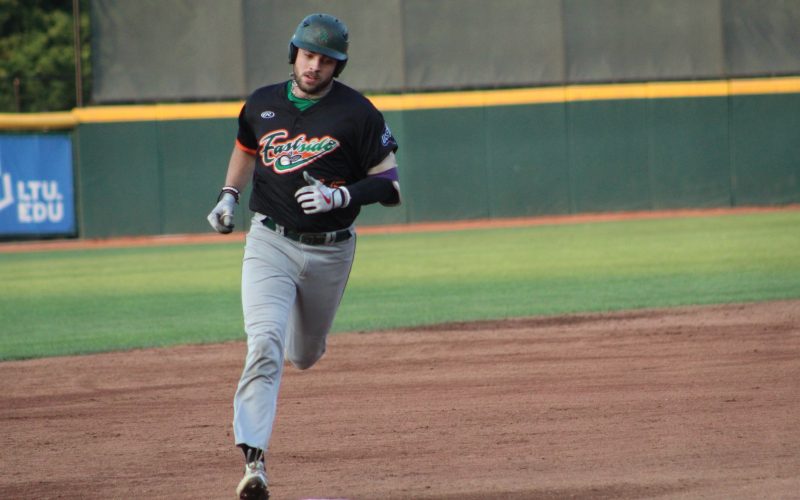 Hoppers Beat Mammoths, 8-5
August 28th, 2021
UTICA, Mich. – Joe Burke went 2-for-4 with two runs scored and one home run to lead the Eastside Diamond Hoppers (18-17) past the Westside Woolly Mammoths (17-19), 8-5, on Saturday night at Jimmy John's Field.
Felix Aberouette homered and went 2-for-4 with one RBI and now leads the home run race. Pedro Castellano finished 2-for-4 and drove in two runs, while Ben McConnell went 1-for-3 with one RBI and scored twice.
Westside Woolly Mammoths Adrian Guzman finished 2-for-3 with two RBIs. The Mammoths scored their five runs in the final inning fo the game.
#BringingBackTheFun