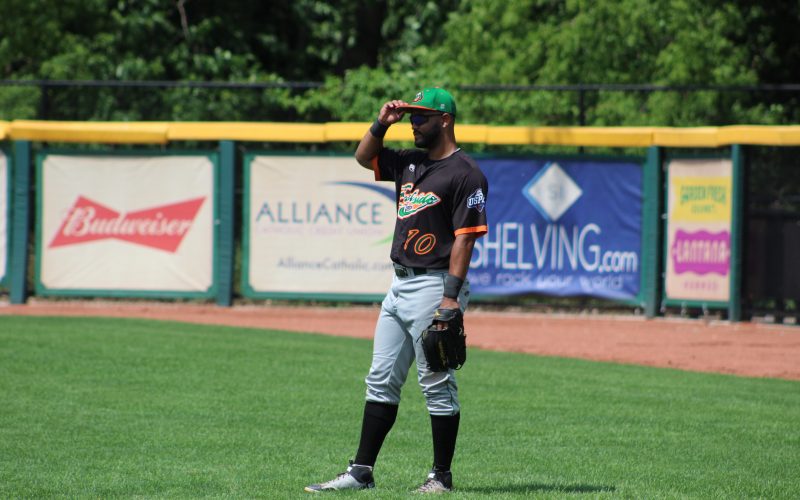 Hoppers Battle Back to Beat Unicorns, 2-1
June 27th, 2021
UTICA, Mich. – Greg Vaughn Jr. hit what would be the game winning double to lead the Eastside Diamond Hoppers (6-5) to an 2-1 win over the Utica Unicorns (7-4) in front of a lively crowd at Jimmy John's Field on Sunday.
Unicorns Frankie Lucska has reached base safely in all 11 games this season. The Garden City, Mich., native leads the league with 14 walks.
Nick Kreutzer went 2-for-4 and RHP Adrian Cook threw the final inning to earn the save, striking out one.
#BringingBackTheFun