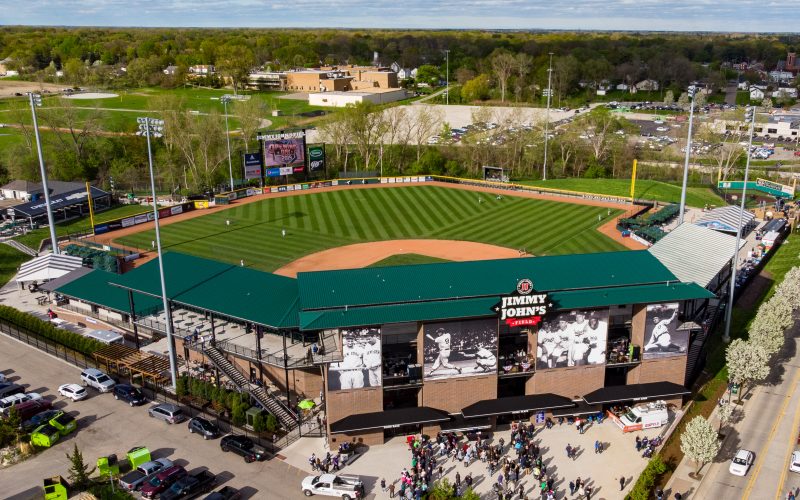 USPBL Ticket Plans
December 7th, 2020
The weather might be cold but that means you can't start planning for warmer times! Get a jump on your summer activities by purchasing a 2021 USPBL Ticket Plan and spend the winter looking forward to a season full of excitement.
The USPBL's Five and Ten Game Ticket Plans guarantee ticket holders attendance to one of the 2021 games at Jimmy John's Field. We're looking forward to a summer of fun in 2021, and so should you! Among the perks that ticket plan holders will have access to, every game attendee is promised a safe and socially distanced entertainment experience when they enter the ballpark.
Ticket holders at these levels will enjoy the following great benefits:
In-Seat Food / Beverage Service (Front Row Only)
Personalized USPBL Season Ticket Member Lanyard
AAA Clubhouse Access
Premium Padded Seats (Front Row Club, Platinum Club Only)
Private Season Ticket Member Entrance
Let's party!
Each of these ticket plans include exclusive invitations to USPBL events that take place alongside the baseball season.
5 Game Plan: Ticket holders will get an invitation to the Season Ticket Member Kick-Off Party that takes place before the season starts.
10 Game Plan: Step up the fun and bring a friend with two invitations to invite only USPBL events. If you purchase a Front Row or Platinum Club plan, you will also receive two invitations to a private on-field batting practice.
There's fun to be had, and now is the perfect time to give it! CLICK HERE to view plan prices.
Questions? Call 248-601-2400 ext. 2 or email tickets@uspbl.com.
Purchasing 2021 Ticket Game Plan guarantees attendance to a baseball game at Jimmy John's Field. Click to view the full 2021 USPBL schedule.