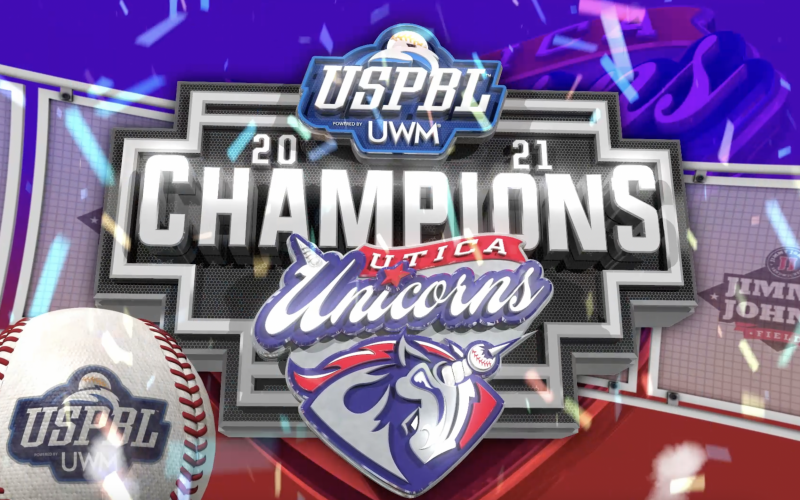 Unicorns Win Third Straight USPBL Championship
UTICA, Mich. – It was a magical season for the Utica Unicorns, capped off by winning in extra innings to defeat the Eastside Diamond Hoppers, 6-5, in the USPBL Championship Game on Sunday in front of a sellout crowd. The Unicorns' Jon Hodo was named Most Valuable Player after driving in the game winning run.
The Hoppers looked to be in control after Greg Vaughn Jr. hit a two-run home run in the top of the ninth inning, but the Unicorns tied it up in the bottom with a ground rule double to take the game into the 10th inning.
Order your 2021 Unicorns Championship T-Shirt HERE!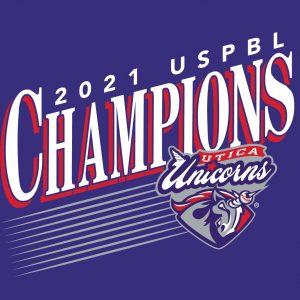 #BringingBackTheFun