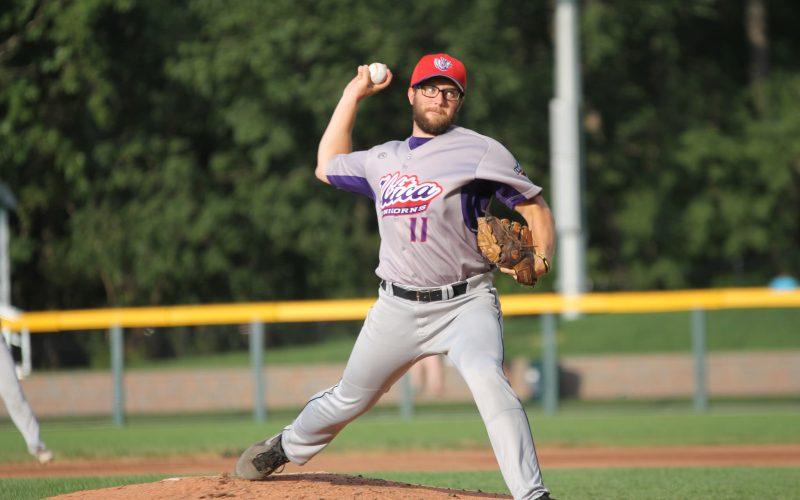 Former USPBL Pitcher Randy Dobnak in AAA
June 4th, 2019
By Mike Scott
USPBL Contributor
Sometimes all you need is an opportunity. Just ask Randy Dobnak.
The Pittsburgh native and former Utica Unicorn is one step away from the major leagues, just two years after mowing down opponents in the USPBL.
Dobnak has advanced from High-A ball to Double-A to Triple-A in less than two months pitching for the Minnesota Twins organization. Through June 3, he had started 10 games across those three levels, pitching to a 2.23 ERA with a 1.10 WHIP. He's now with the Triple-A Rochester Red Wings. In April ProspectsLive.com said this about the righty:
"Undrafted free agent that went from small Division II school to Independent league. Up-tempo, repeatable delivery. Gets plus extension to get most out of his size. FB sat 92-94 T95 with good arm side run. Used splitter at 84-86 to run in and jam batters. Both pitches generated constant groundballs. Pitches to contact. Showed slider that showed average at times. Always had a plan on the mound. Potential back-end starter piece."
Dobnak played at Alderson Broaddus, a small college in West Virginia signing with the USPBL. It didn't take him long to show his stuff there, as he went 3-0 with a 2.31 ERA and 0.80 WHIP, allowing just 22 hits and six walks in 35 innings with the Unicorns, capped off by a complete game four-hitters on July 22, 2017. He was signed by the Twins organization shortly thereafter. (see video of Dobnak pitching this April at High-A ball).
While with the Utica Unicorns in 2017, Dobnak went 3-0 in six games before being signed with the Minnesota Twins. He is one of 27 players that have competed in the USPBL that have been signed by MLB organizations. The 6-foot-1 inch right-hander tossed 6.0 scoreless innings in his most recent outing on June 3rd in AAA for the Rochester Red Wings and is just one step away from reaching his Major League dream.
#YourSummerDestination