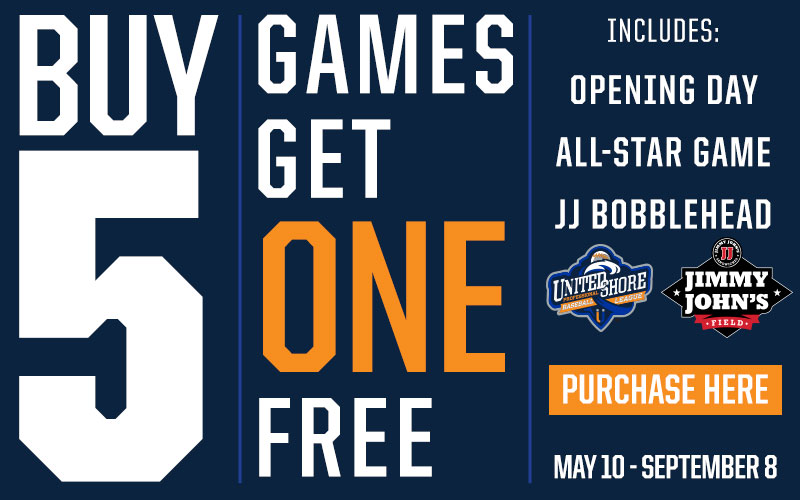 Five-Game Platinum Club Ticket Plan
ROCHESTER, Mich. – The United Shore Professional Baseball League is offering a special 5-Game Platinum Club Ticket Plan, that includes Opening Day (5/10) and the All-Star Game (7/6), as well as an additional game for free and a JJ The Field General Bobblehead for $100. To make your purchase, please CLICK HERE.
The 2019 season will run from May 10 through Sept. 8 at Jimmy John's Field in historic downtown Utica. The USPBL is coming off its most successful season yet, producing 61 sell outs in 75 games in 2018.
#YourSummerDestination