Reading Program
USPBL Reading Program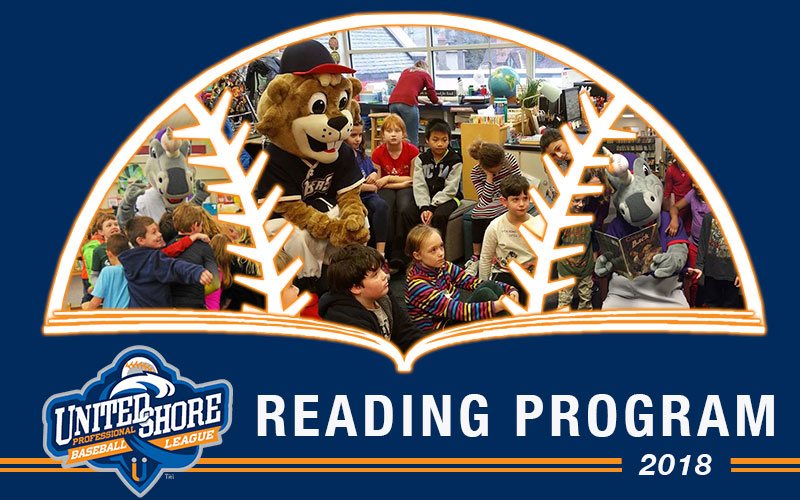 What is the USPBL Reading Program?
The USPBL and their four mascots, Lancelot, Ribbi, Woolly, and Buzz, are gearing up for another fun year of the USPBL Reading Program. This is an incentive driven reading program designed to encourage students to read more. The goal for each student is to "hit a home run" by meeting certain goals and requirements during the month of March. Educators will work with students to set the requirements and goals according to their reading level.
Why Participate?
The USPBL Reading Program is a fun way to encourage reading development in students. Every student that "hits a home run" receives a free ticket to attend a 2018 baseball game at Jimmy John's Field, where they will be honored on the field with all of the students who completed the reading program. In addition, educators receive a free ticket for assisting with the program, and family members of students are offered discounted ticket options. This year we are introducing a new and improved online process for ordering tickets!
When Can We Start?
The USPBL Reading Program will kick off on the first day of National Reading Month – March 1st and conclude March 31st! Follow the four simple steps below and you will be ready to begin this awesome incentive based reading program!
4 Simple Steps:
Sign Up
Set Reading Requirements
Track Student Progress
Complete the Program
Questions? Contact Reading Program Coordinator Heather Cook at hcook@uspbl.com or 248-601-2400.