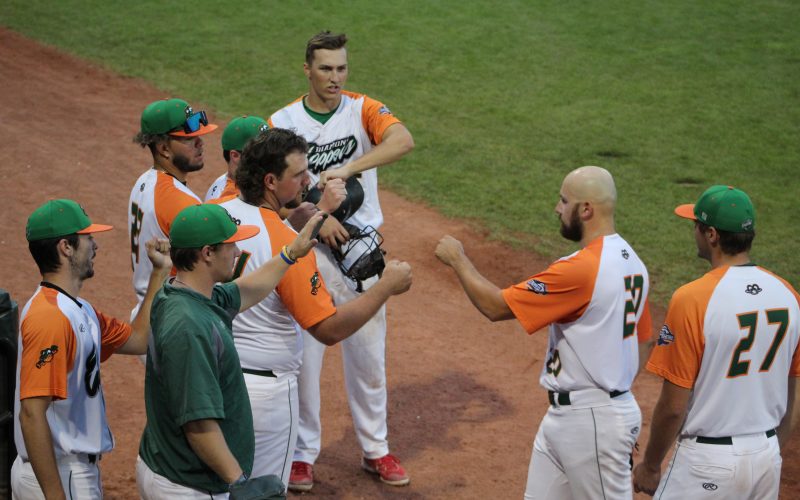 Big Sixth Inning Leads Hoppers Past Beavers, 12-2
August 6th, 2021
UTICA, Mich. – Joe Burke hit his first USPBL home run and went 2-for-3 with four RBIs and two runs scored to led the Eastside Diamond Hoppers (11-11) past the Birmingham Bloomfield Beavers (9-17), 12-2, on Friday night at Jimmy John's Field.
Felix Aberouette hit a grand slam in the bottom of the sixth inning. Coleton Horner finished the night going 2-for-4 with one RBI and he crossed the plate twice. Adrian Cook picked up his second win of the season, pitching 4.2 innings, scattering two hits and striking out four.
Elijah Celaya had the only RBI for the Beavers. Eric Santiago and Ron Williams Jr. each scored a run.
#BringingBackTheFun