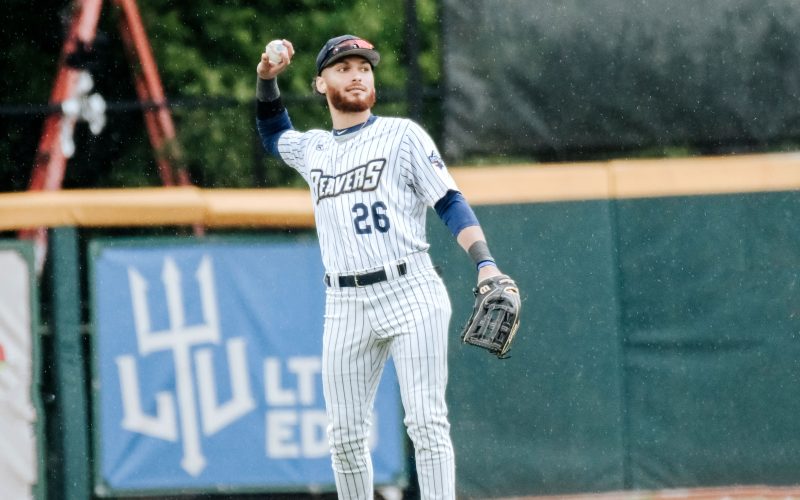 Beavers Win in Sudden Death
June 19th, 2022
UTICA, Mich. – The Birmingham Bloomfield Beavers (3-7) picked up the first game of tonight's doubleheader with a sudden death victory against the Westside Woolly Mammoths (4-6) in front of a lively crowd at Jimmy John's Field.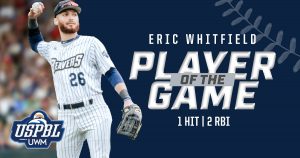 Eric Whitfield finished game one with one hit and two RBIs. Right fielder Ryan Sullivan went 2-for-3 at the plate with one run scored. Starting pitcher Austin Shea pitched 5.0 innings of work, striking out seven and scattering two hits.
For the Mammoths, Houston Parker hit a grand slam in the fifth inning to tie the game. This is the second home run of the season for Parker.
The Eastside Diamond Hoppers look to gain one game back as the face the no. 1 team in the standings, the Utica Unicorns. It's Father's Day presented by Kozak's Mr. Muffler. Spend a day at the ballpark with your dad! First pitch is at 1:05 pm; gates open at Noon.
Let's help our furry friends in need. This weekend our friends at Chevy Detroit are collecting pet supplies that will directly benefit Fido & Fluffy's Rescue. If you have tickets to a game, please bring a donation and place it in the Silverado tailgate. You can also stop into any local Metro Detroit Chevy Dealership to make a donation. For a wish list and more information visit chevydetroit.com/pickups-for-paws.
#SummerNightsUnderTheLights