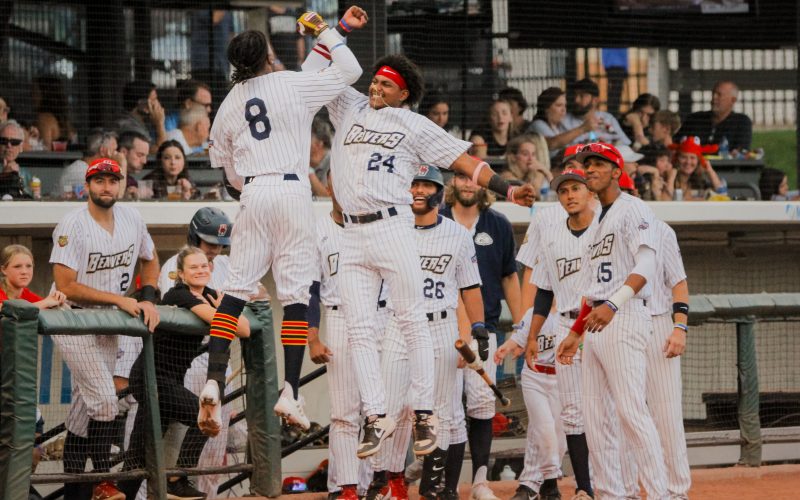 Beavers Stop Mammoths, 18-5, to Advance to Championship Game
September 10th, 2022
UTICA, Mich. – Outfielder Travious Ford hit two home runs, including a grand slam to lead the Birmingham Bloomfield Beavers (23-22) over the Westside Woolly Mammoths (18-28), 18-5, in the semifinals of the USPBL powered by UWM Playoffs on Saturday night in front of a lively crowd at Jimmy John's Field.
The Beavers advance to the championship game, winning the inaugural season of the USPBL in 2016 and again in 2018. They will face the top-seeded Utica Unicorns (28-16) in front of large crowd in Jimmy John's Field at 1:05 p.m., gates open at Noon.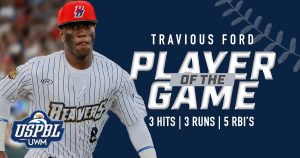 Three Beavers hit a home run, including Ford (2), Eric Whitfield and Felix Aberouette. Aberouette went 3-for-5 on the night, with 3 RBIs and 3 runs scored. JD Stubbs had two hits, two runs and two RBIs of his own. Marcos Castillo also had two hits and crossed the plate twice. Birmingham's pitching staff used five arms, striking out a total of 12.
Nick Caruso went 2-for-5, hitting his second home run in the playoffs, and Tanner Thomas finished 2-for-4 for the Mammoths. Mitch Moralez had two RBIs, and Connor Bagnieski added one to his season total.
#SummerNightsUnderTheLights