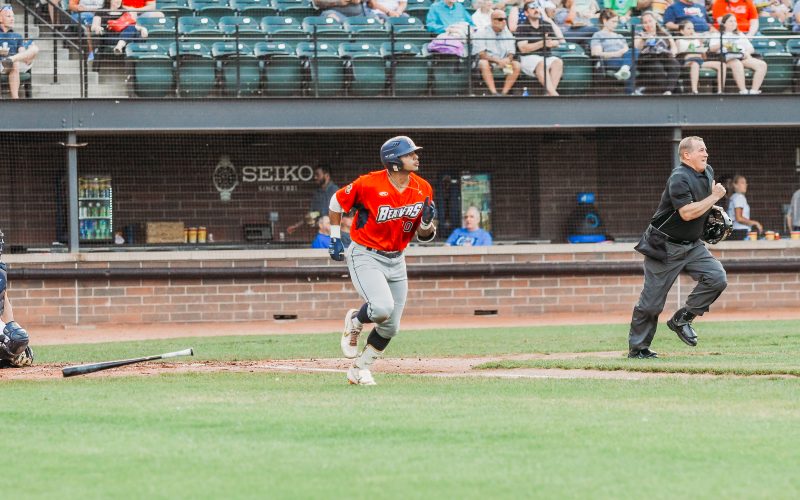 Beavers Shut Down Hoppers, 6-0
July 3rd, 2022
UTICA, Mich. –The Birmingham-Bloomfield Beavers (8-9) shut down the Eastside Diamond Hoppers (6-11), 6-0, to inch closer to the .500 mark on Salute to America Night at Jimmy John's Field.
The Beavers took control of the game early after scoring the first run in the third inning. The offense wasn't finished after that and was able to knock five more in, including a dinger from third baseman Eric Whitfield. Starting pitcher Austin Shea threw 6.0 scoreless innings while only allowing four base-runners (three hits and one walk). The bullpen was able to complete the shutout to lead Shea to his first win of the season (1-3).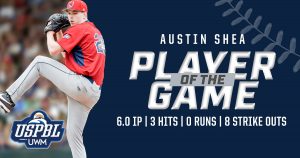 The Hoppers were unable to do much offensively, only racking in four hits for the night. Second baseman Juan Lopez-Rios had half the hits for the team, going 2-for-3. Starting pitcher Jacob Wosinski allowed three runs on seven hits in six innings of work, leading to his first loss of the season (2-1).
The USPBL will host the All-Star game this Saturday at Jimmy John's Field. Prior to the All-Star Game, the USPBL will feature some of the best sluggers to battle in a Home Run Derby. Rosters will be announced on Tuesday. The Home Run Derby will begin at 5:30 and doors will open an hour prior at 4:30.
Written by: Jacalyn Hagar
#SummerNightsUnderTheLights