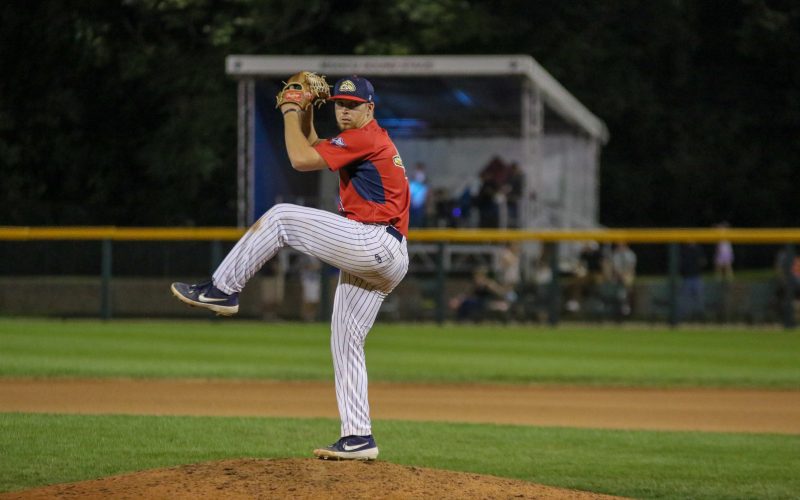 Beavers Power Past Woolly Mammoths, 10-5
August 17th, 2019
UTICA, Mich. – Anthony Maselli went 2-for-4 and drove in a game-high four runs, while right-handed pitcher Garrett Christman won his league-leading sixth game tonight, throwing 5.0 innings and struck out three to lead the Birmingham Bloomfield Beavers (21-18) to a 10-5 win over the Westside Woolly Mammoths (23-20) on Saturday at Jimmy John's Field.
Christman has won his last three starts for the Beavers to improve to 6-3 on the season. Ross Haffey finished 2-for-4 with a home run and two RBIs. RHP Chris Crosby earned his first save of the season, tossing 4.0 scoreless innings and struck out six.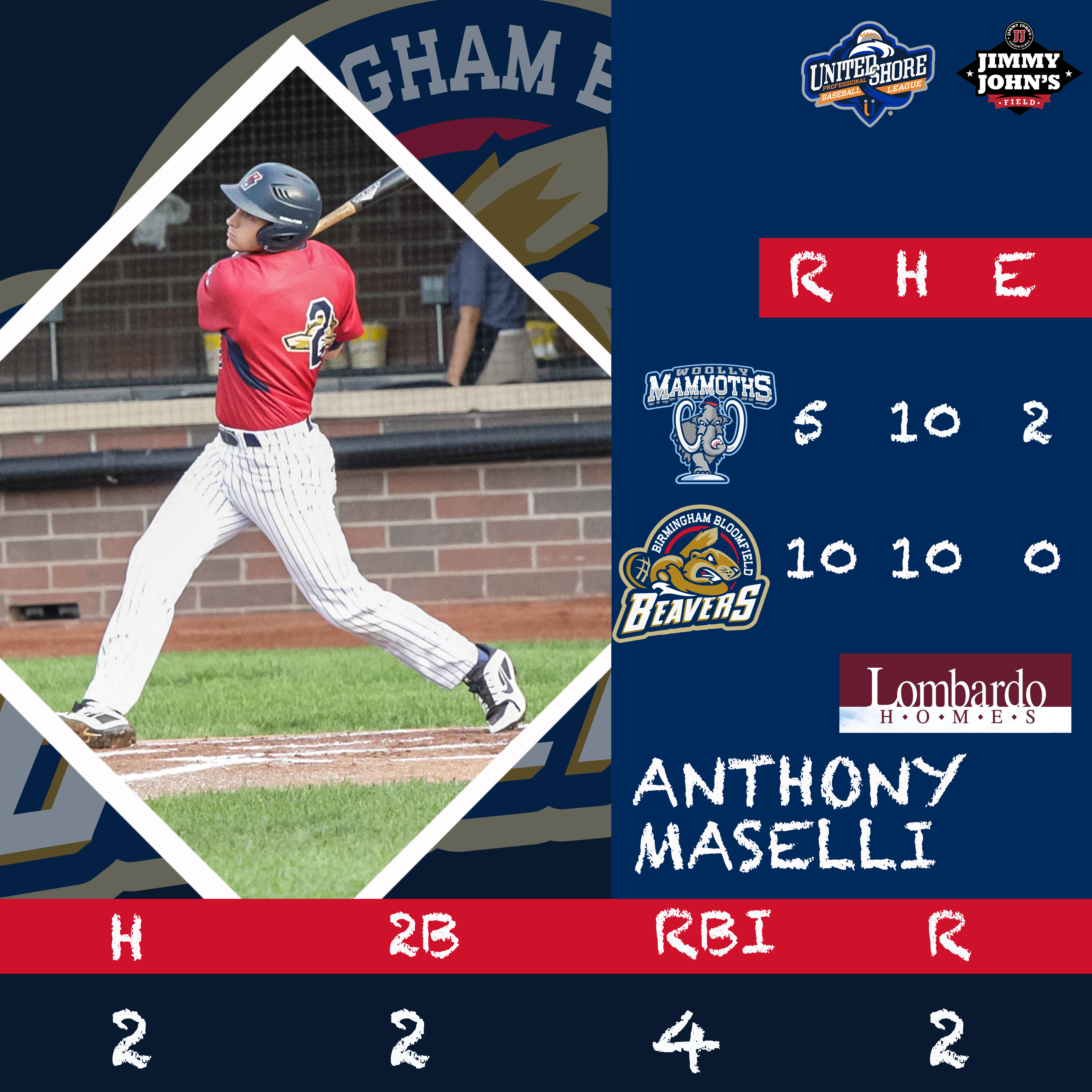 Drew Kitson and Dan Williams homered for the second straight night for the Woolly Mammoths. Williams finished 2-for-4, while Webb Little had his best game with a 3-for-4 performance.
The Beavers will take on the Eastside Diamond Hoppers on Sunday at 1:05 p.m. It's Beauty and Beast presented by Fairytale Entertainment, Kids Crafts and the USPBL Stamp Book Collector Series will be handed out.
#MakeTimeForFun
#YourSummerDestination
#BuzzinBeavers