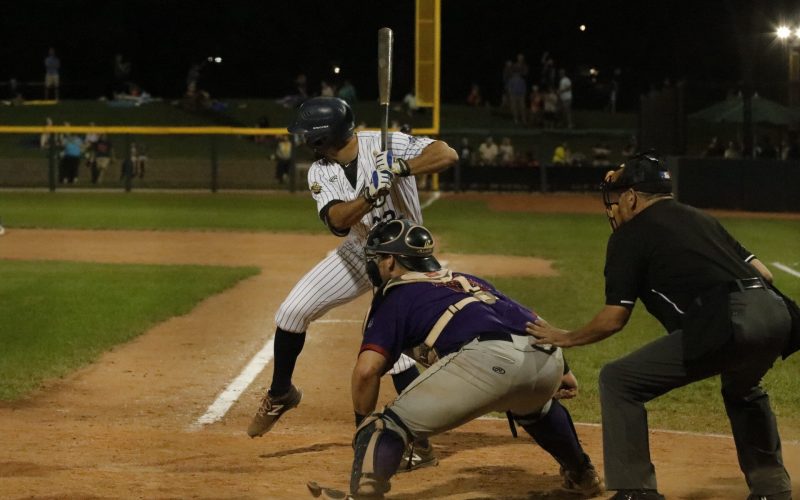 Beavers Edge Unicorns, 3-2
August 23rd, 2018
UTICA, Mich.  – Left-handed pitcher Kevin Matthews tossed 6.0 strong innings, striking out 11, and Todd Weiss went 2-for-3 and drove in a run to lead the Birmingham Bloomfield Beavers (22-20) to a 3-2 victory over the Utica Unicorns (22-22) on Thursday night at Jimmy John's Field.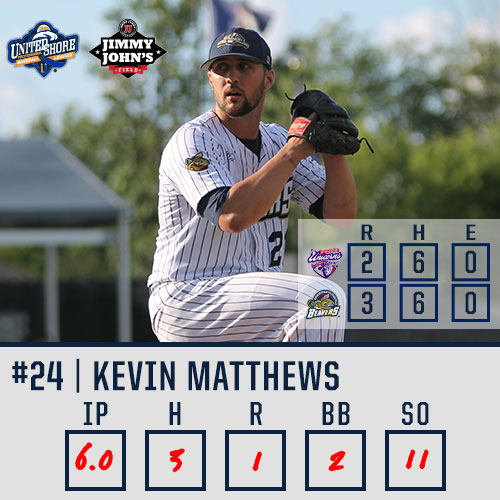 Thomas Roulis drove in a run for the Beavers, going 2-for-4 in the game. RHP Brian Heldman earned his fourth save of the season, retiring the only batter he faced in the ninth inning.
Dan Ward homered for the Unicorns, pushing his season total to a league-best 10. Jimmy Latona went 2-for-2 and drove in a run.
Metro Detroit Chevy Dealers Fan of the Game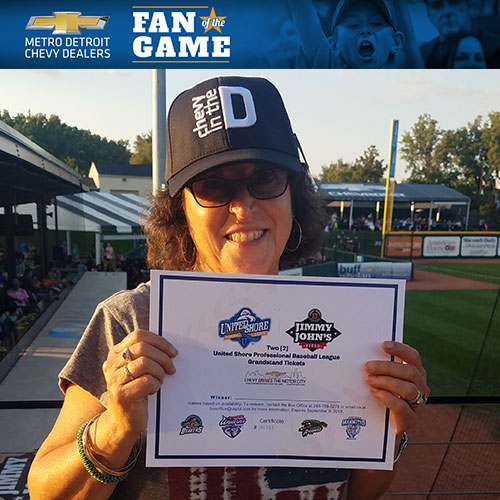 Margie Wax
UPCOMING GAMES/EVENTS
Friday, August 24
Westside Woolly Mammoths (19-22) vs. Eastside Diamond Hoppers (21-19), 7:05 p.m. first pitch (Gates open at 6 p.m.)
Promotions: Fireworks Spectacular Friday powered by XFINITY, Detroit Pistons Night – Read More
Saturday, August 25
Birmingham Bloomfield Beavers (22-20) vs. Utica Unicorns (22-22), 7:05 p.m. first pitch (Gates open at 6 p.m.)
Promotions: 99.5 WYCD Country Music Night, Metro Detroit Chevy Dealers Scout Night – Read More
Sunday, August 26
Eastside Diamond Hoppers (21-19) vs. Westside Woolly Mammoths (19-22), 1:05 p.m. first pitch (Gates open at Noon)
Promotions: Sunday Fun Day with the Troll Princess, Kids Crafts – Read More
#YourSummerDestination