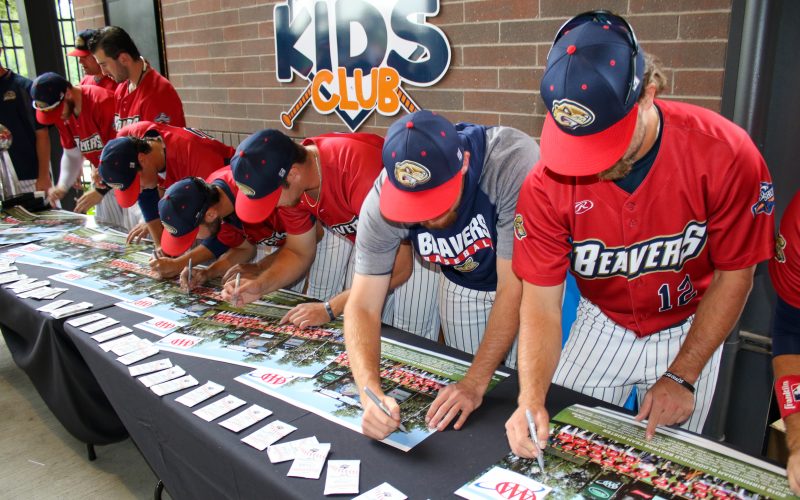 Beavers Advance to Semifinals with 7-3 Win over Hoppers
September 6th, 2019
UTICA, Mich. – Right-handed pitcher Garrett Christman threw 6.0 strong innings, allowing one run, while Ross Haffey went 3-for-5 with a double and two runs batted in to lead the Birmingham Bloomfield Beavers (24-24-2) over the Eastside Diamond Hoppers (18-30-2), 7-3, in the quarterfinals of the United Shore Professional Baseball League playoffs on Friday in front of a sell out crowd at Jimmy John's Field.
Alec Olund drove in two runs for the Beavers, finishing 1-for-2. RHP Ryan Dorney tossed 2.0 innings, striking out two, and LHP Dylan Collett retired all three batters he faced in the ninth inning.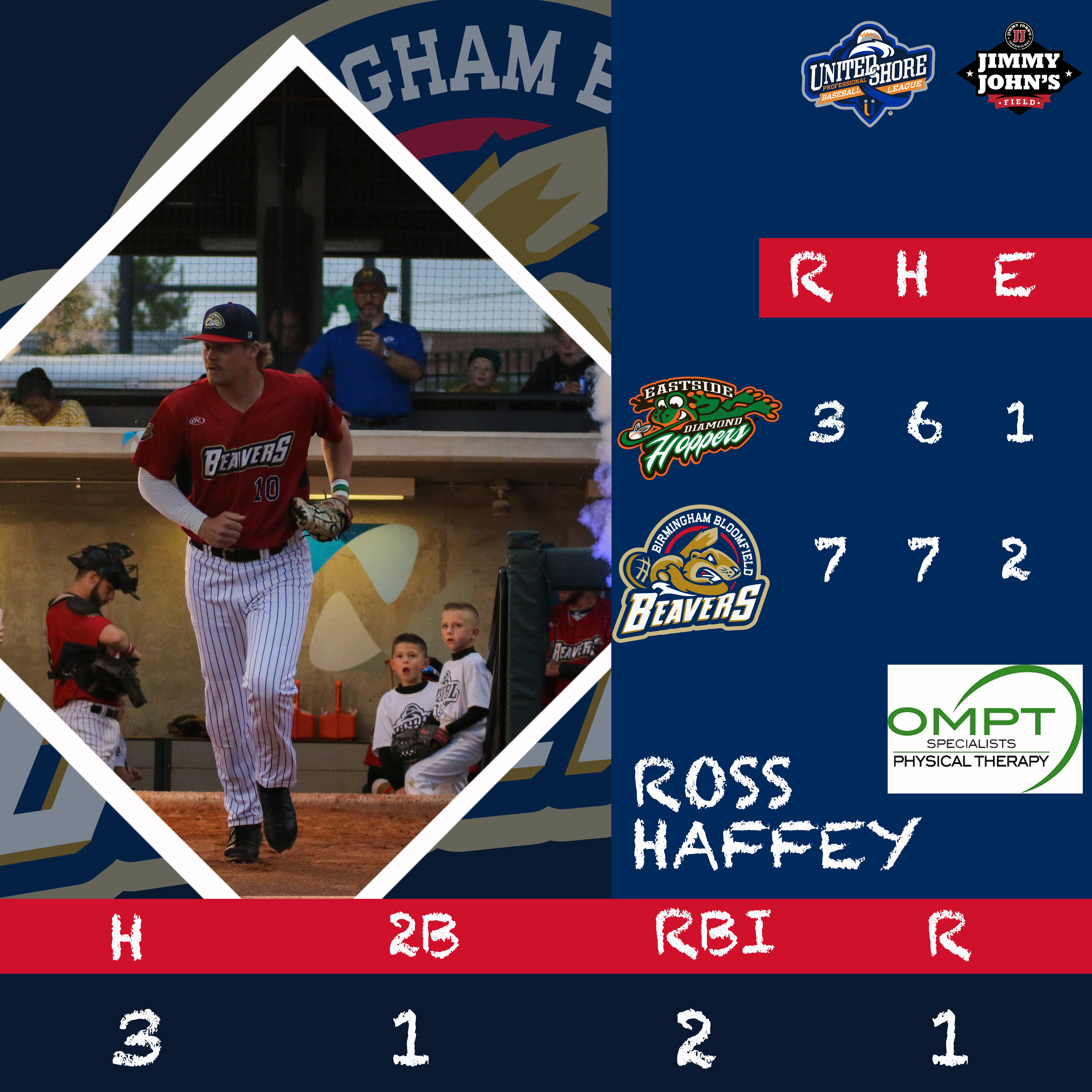 The Diamond Hoppers had six players record one hit in the ballgame. Freddy Jehle and Zack Gray each drove in a run to lead the way offensively.
The Beavers advance to the semifinals of the USPBL playoffs and will take on the No. 2 seed Utica Unicorns (27-22) on Saturday at 7:05 p.m. Gates open at 6 p.m. and former New York Yankees first-round draft pick Ty Hensley will take the mound for the Unicorns (Detroit News Article). The Beavers are trying to become the first-ever independent team to win three consecutive titles.
#MakeTimeForFun
#YourSummerDestination