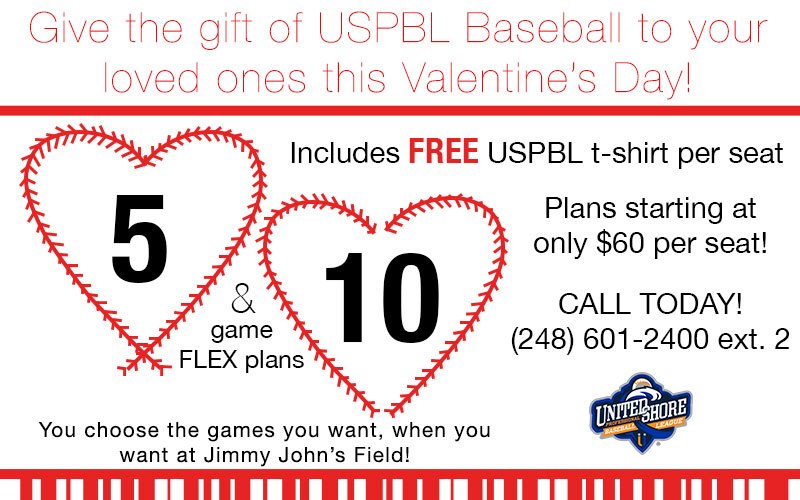 A SWEET VALENTINE'S DAY PLAN
ROCHESTER, Mich. – The United Shore Professional Baseball League is offering 5- and 10-game ticket plans as a Valentine's Day gift to our fans. Make sure you contact the USPBL right away to reserve your game plans at 248-601-2400 ext. 3. With every seat purchase, fans will receive a free USPBL t-shirt.
For a complete schedule, please click here.
#YourSummerDestination