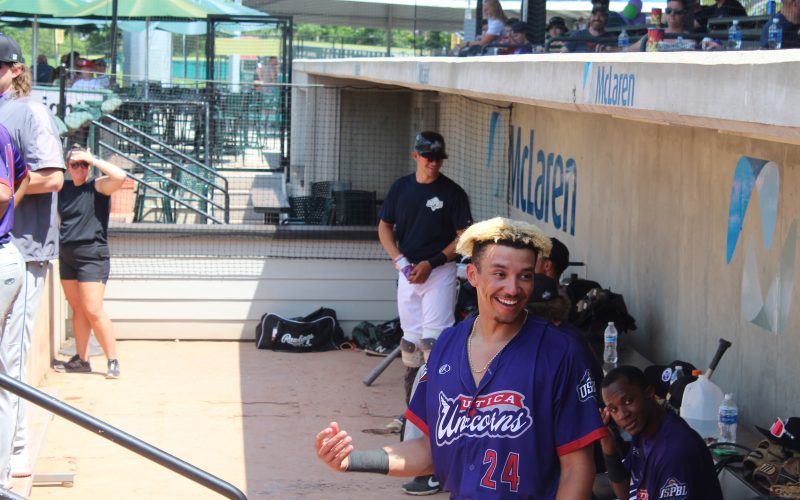 Unicorns Beat Hoppers, 5-1
June 6th, 2021
UTICA, Mich. – Drue Galassi hit his first home run of the season and right-handed pitcher Keon Taylor pitched 2.0 innings, allowing one hit to earn his first win of the season as the Utica Unicorns (3-1) defeated the Eastside Diamond Hoppers (1-3), 5-1, on Sunday at Jimmy John's Field.
For the Hoppers, Andrew Verbrugge pitched 4.0 scoreless innings, only allowing two hits and striking out one in his second start of the season.
Noah Childress also hit a solo how run, bringing his season total to two. Frankie Lucska had a 2-for-3 performance this afternoon, with two RBIs.
The Unicorns will be in action again next Thursday when they take on the Beavers on Thirsty Thursday. First pitch is slated for 7:05 p.m.
#BringingBackTheFun